What is the difference between ring, goto and dial?
Posted by , Last modified by on 27 June 2013 10:57 AM
The difference between ring, goto and dial are the following:
Ring is used to call extensions which are listed under the Extensions drop down menu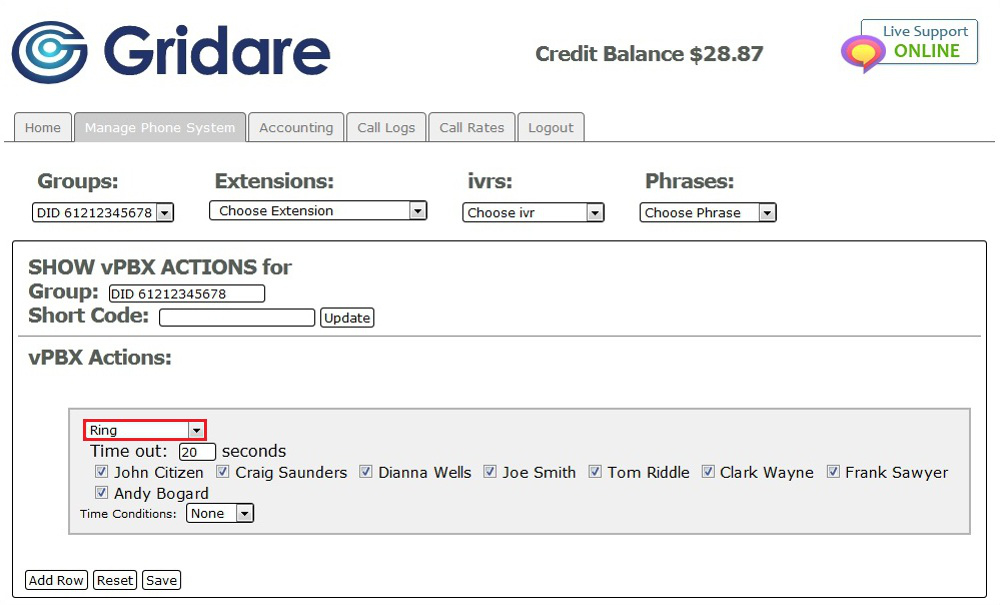 Goto is used to route calls to a Group (e.g. DID 61123456789)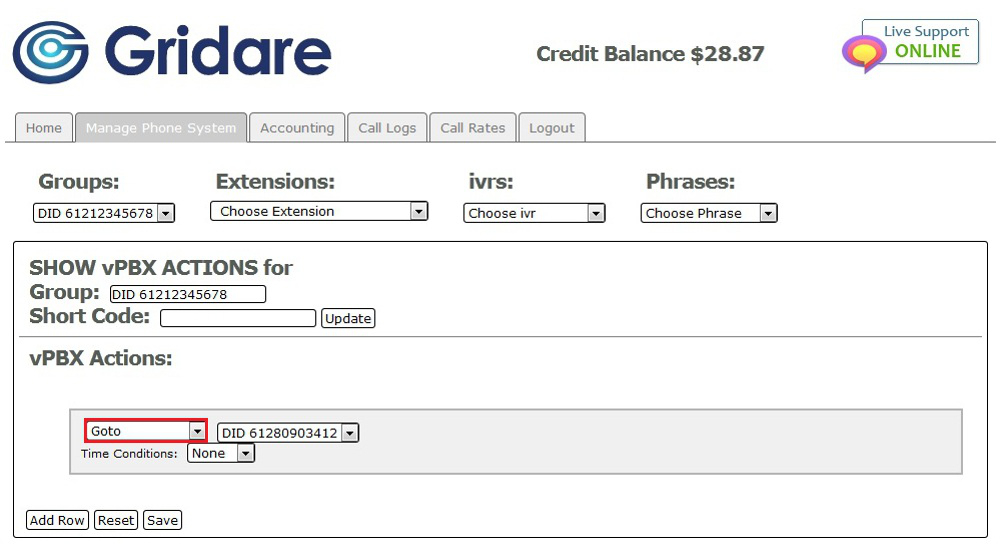 Dial is used to dial an External Number such as landline and mobile numbers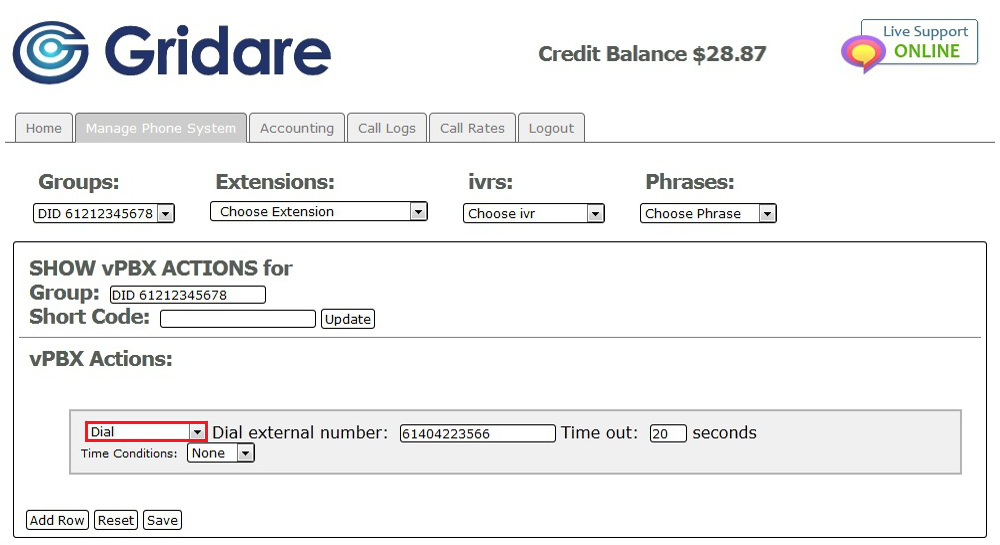 NOTE: To dial an external number you must use the following format; (61) country code + (2, 3, 7, 8 for land line & 4 for mobile) area code + phone number or mobile number.
An example would be to call 0404223566, you enter it as 61404223566.
RELATED LINKS (29 RESULTS): FAQ - Virtual PBX
REMINDER: You can also download the attached PDF version of this tutorial.
---