How do I manually configure my Yealink T28 phone?
Posted by , Last modified by on 12 July 2013 04:54 PM
You can manually configure your Yealink phone by doing the following:
CAUTION: Configuring your IP Phone manually without proper knowledge or assistance may result to registration failure or bad authentication. Please only use this article if you were authorized by support. Strictly for troubleshooting purposes only.
Press the OK button on your phone to get the IP Address (e.g. 192.168.0.234)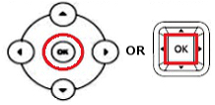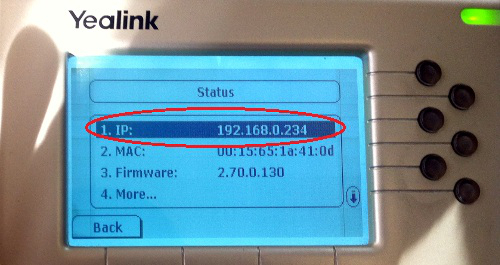 Type the IP Address on the address bar of your browser (e.g. Internet Explorer, Firefox, Chrome, Safari etc.) and press Enter on your keyboard

Type admin on both username and password in the pop-up dialogue box and click OK

Go to the Account tab; click the drop down menu and choose Account 1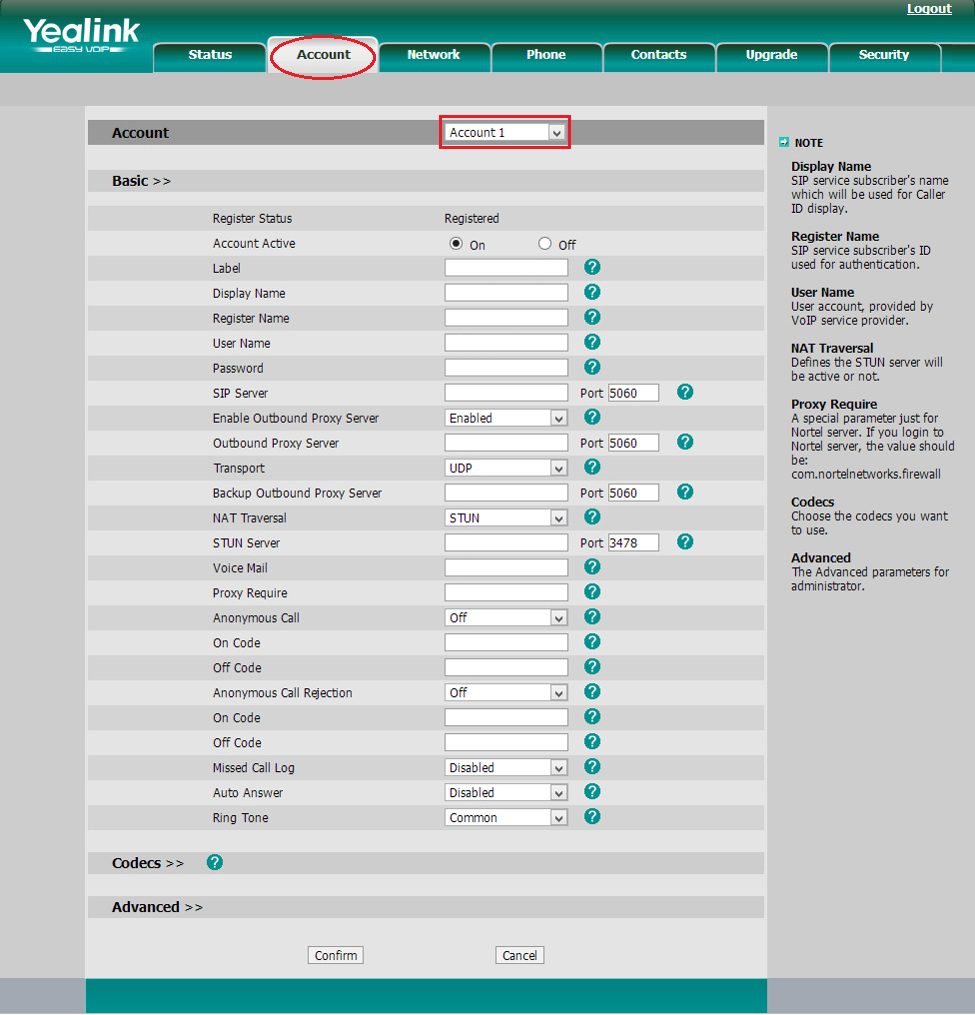 On the Label box put in the name of your company (e.g. Acme Limited)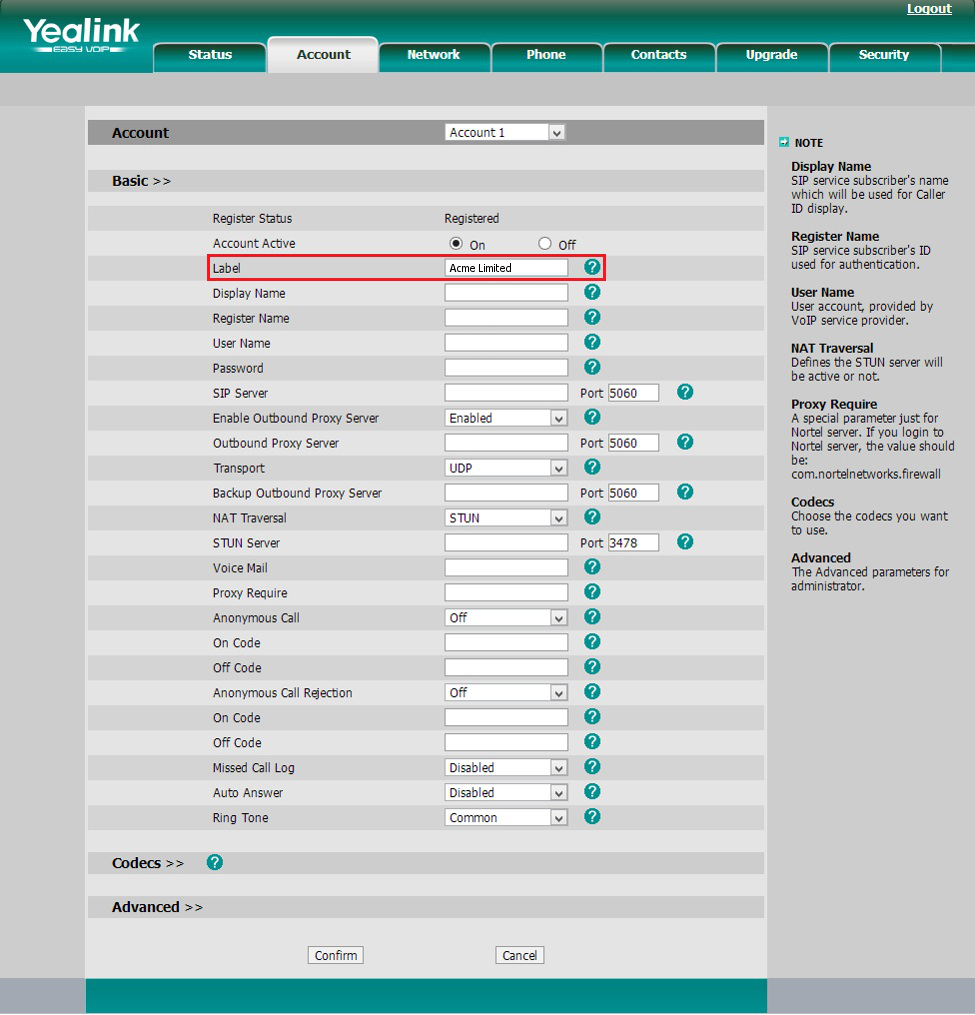 On the Display Name box put in your desired display name (e.g. John Citizen)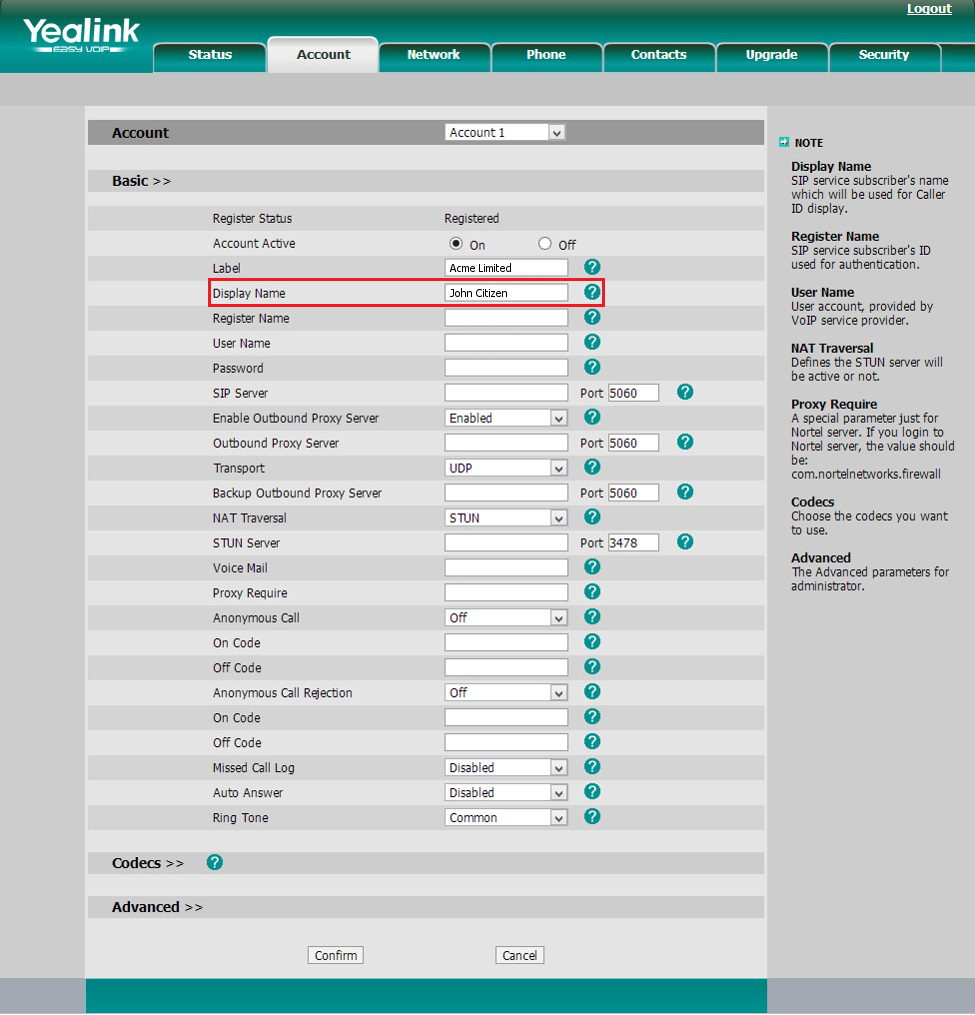 On Register Name and User Name put on both the username of your extension (e.g. 1122334455)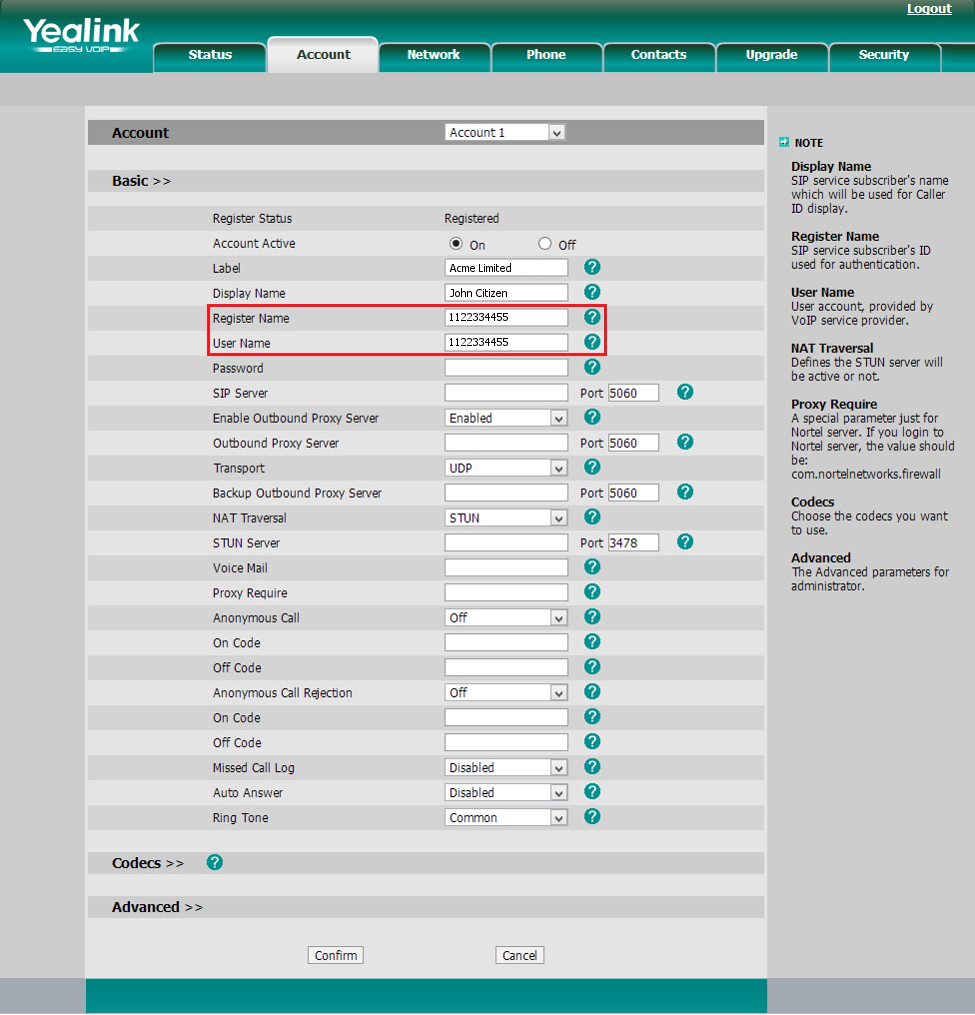 On Password put in the password of your extension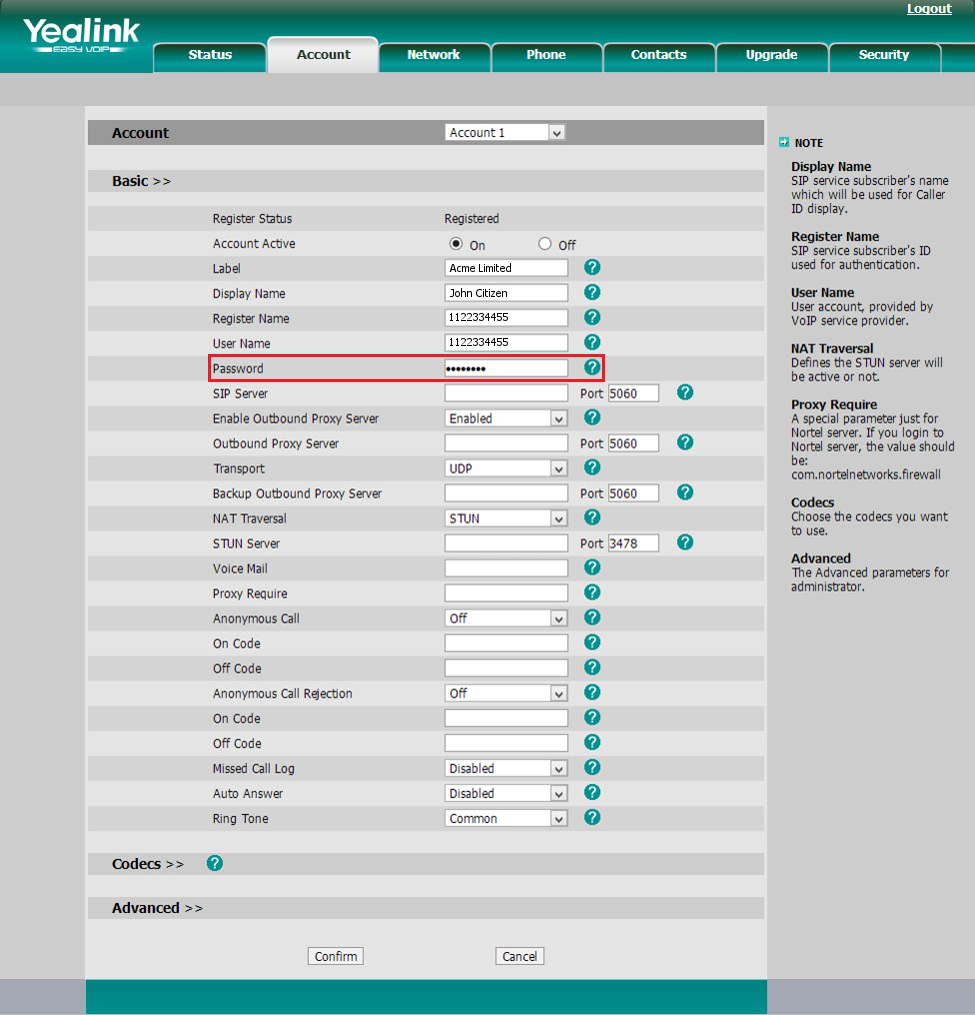 Put in sip.gridare.com using Port: 5060 on SIP Server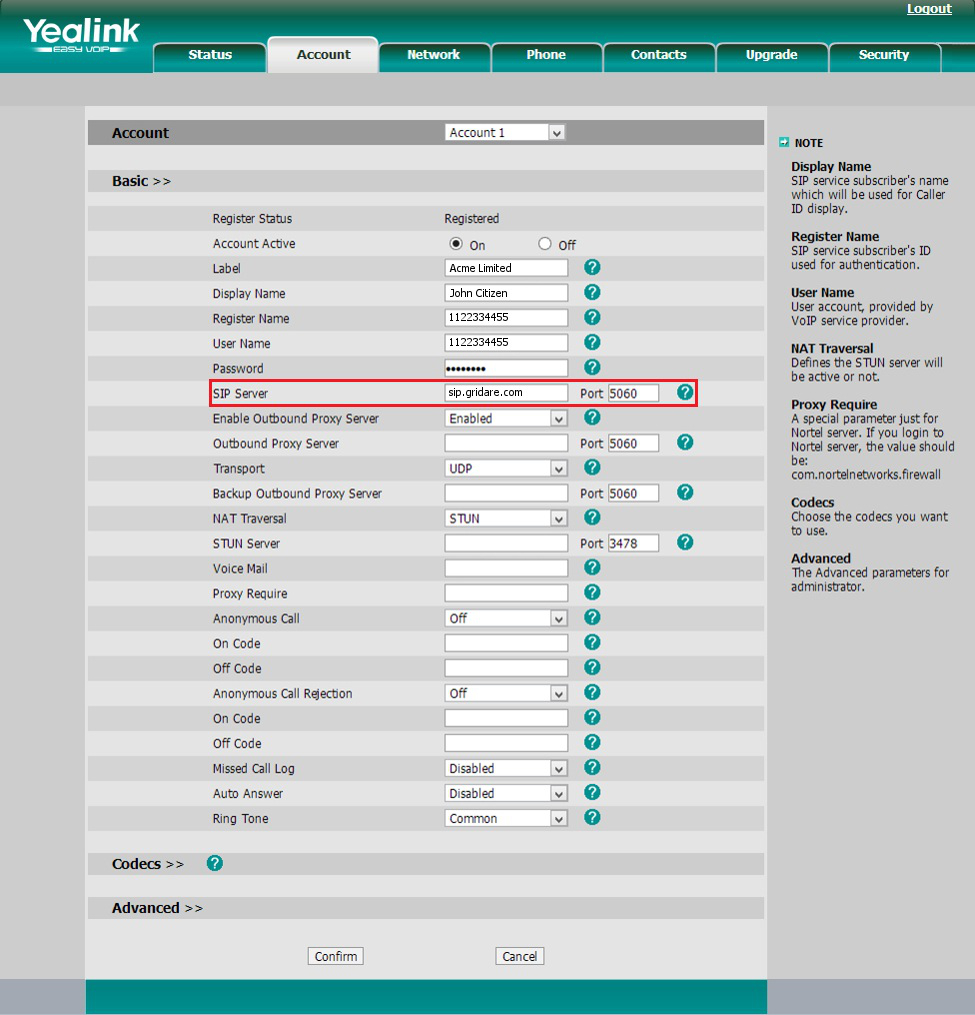 Make sure that Enable Outbound Proxy Server is Enabled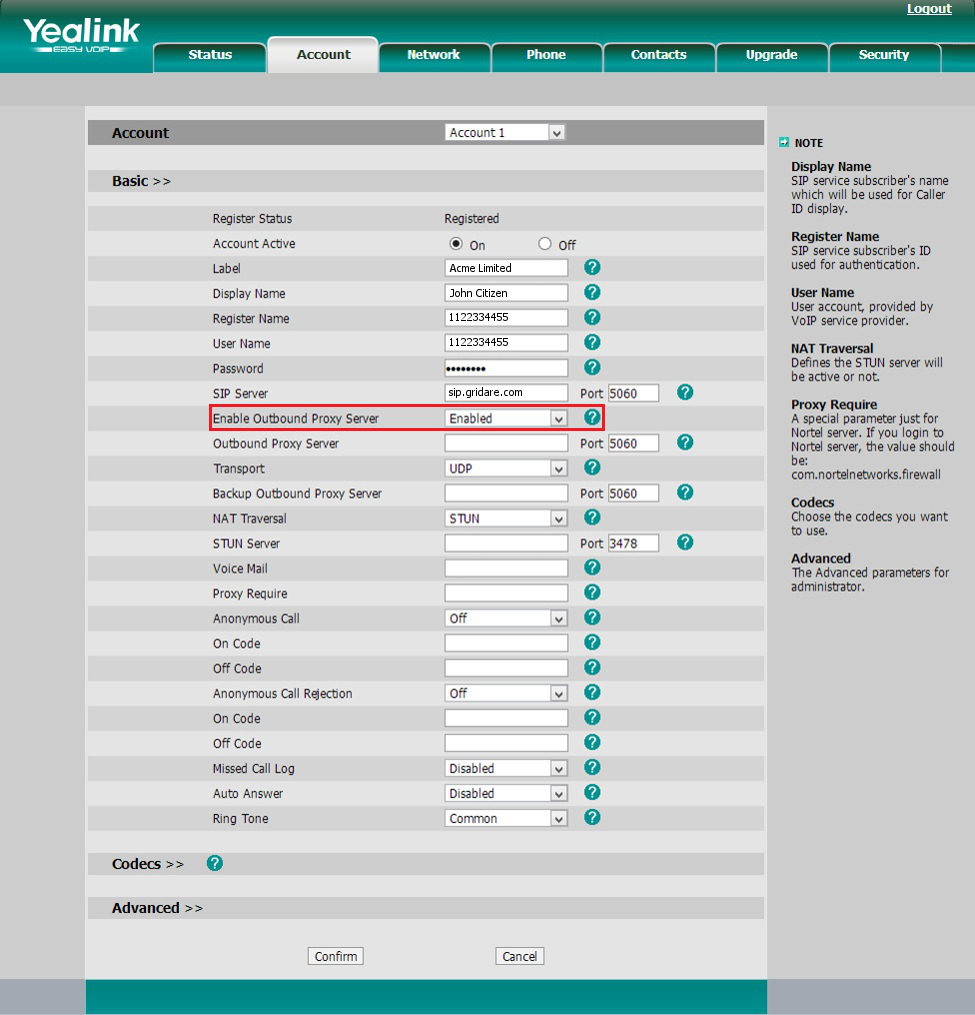 Put in sip.gridare.com using Port: 5060 on Outbound Proxy Server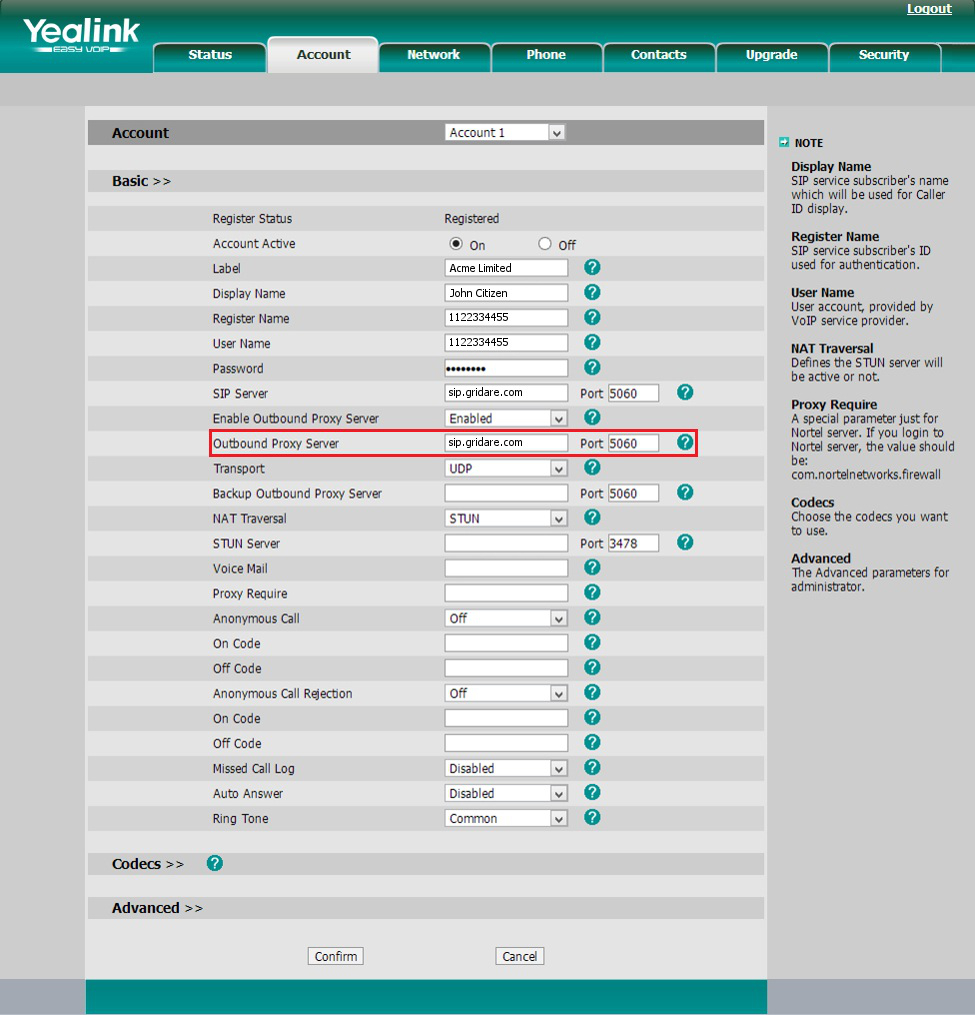 On Transport make sure that it's using UDP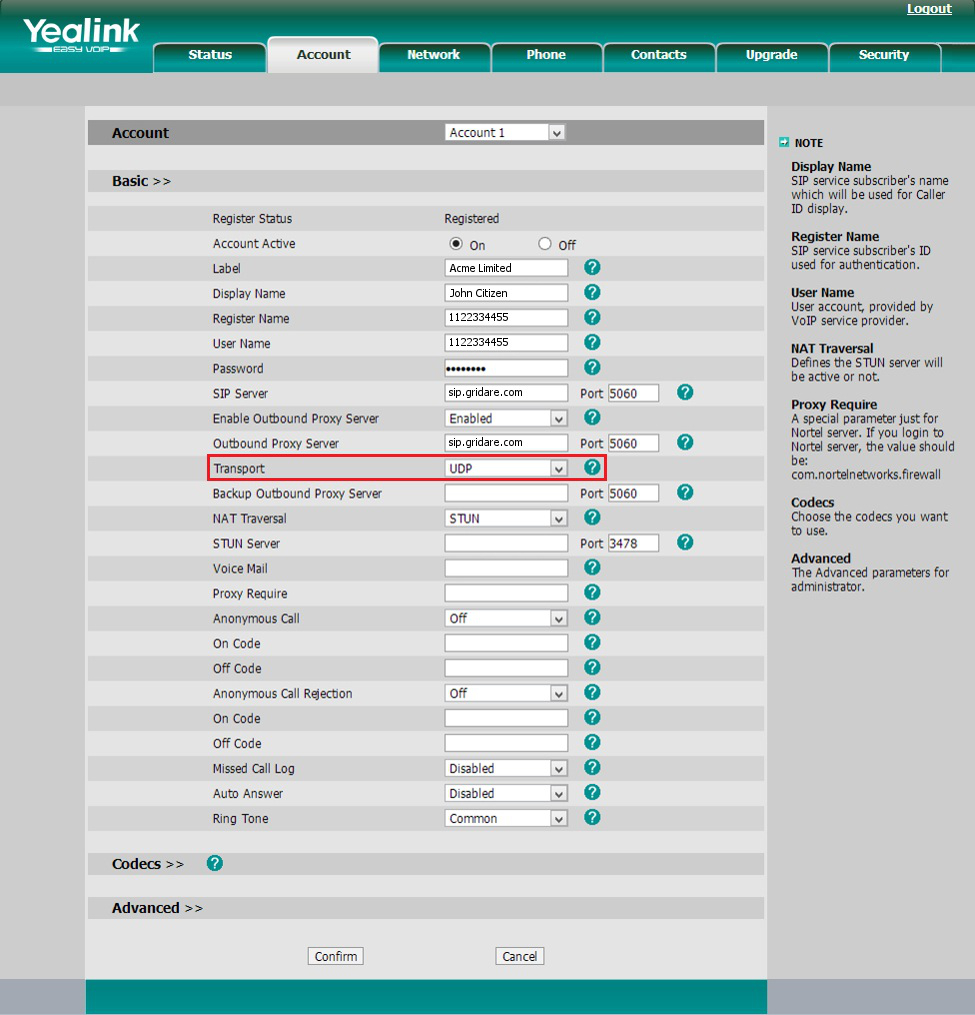 On NAT Traversal choose STUN on the drop down menu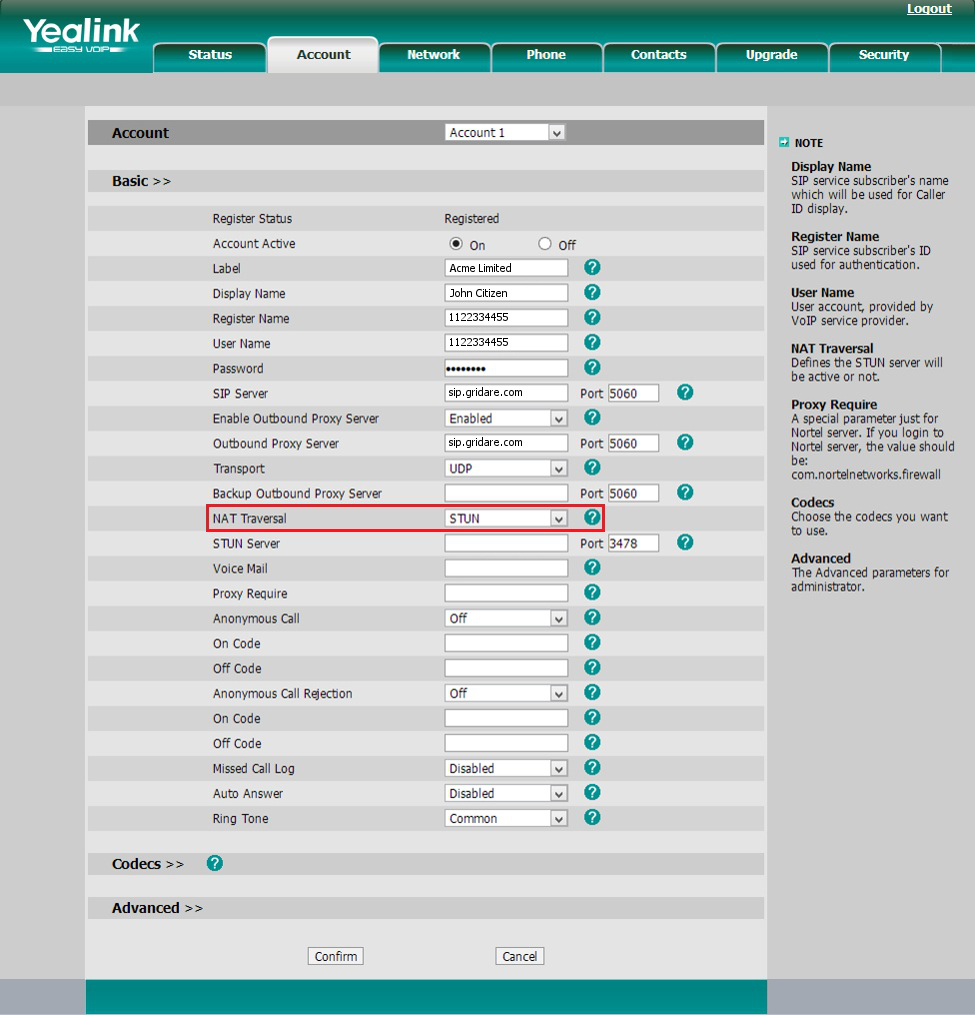 Put in stun.gridare.com using Port: 3478 on STUN Server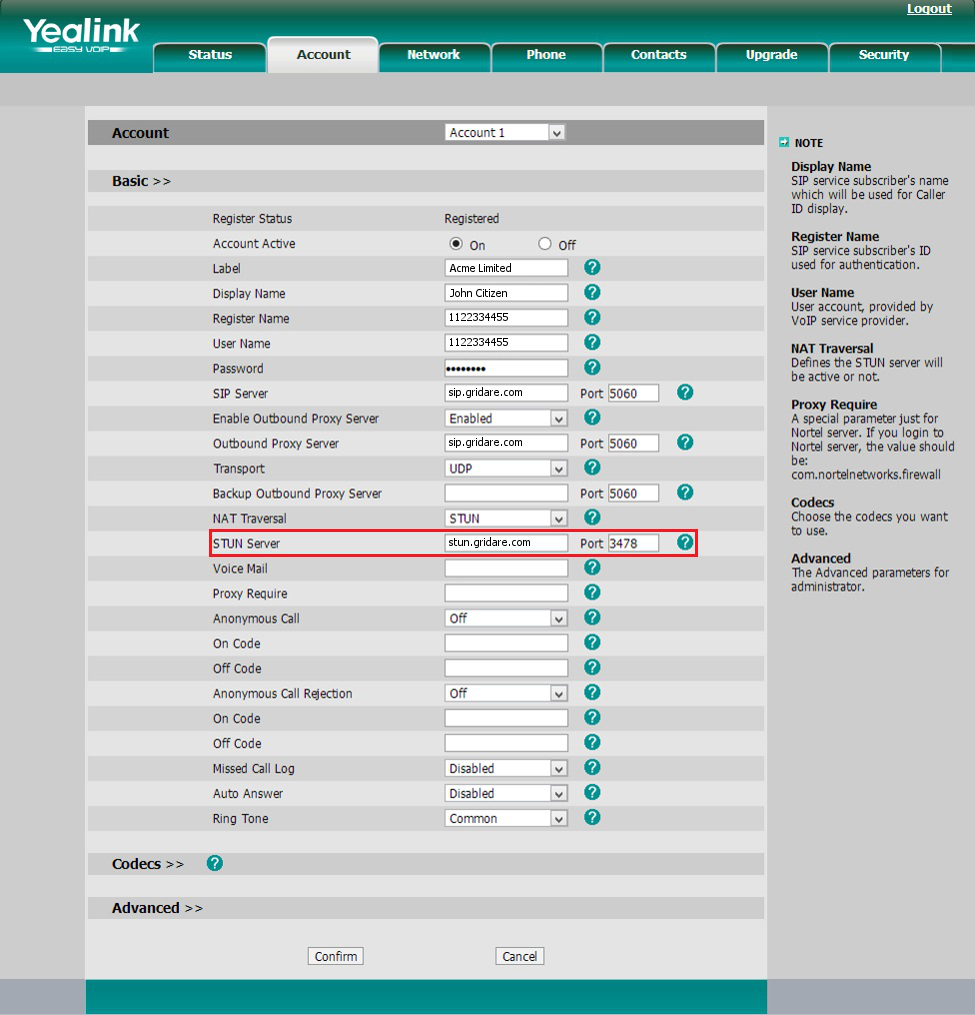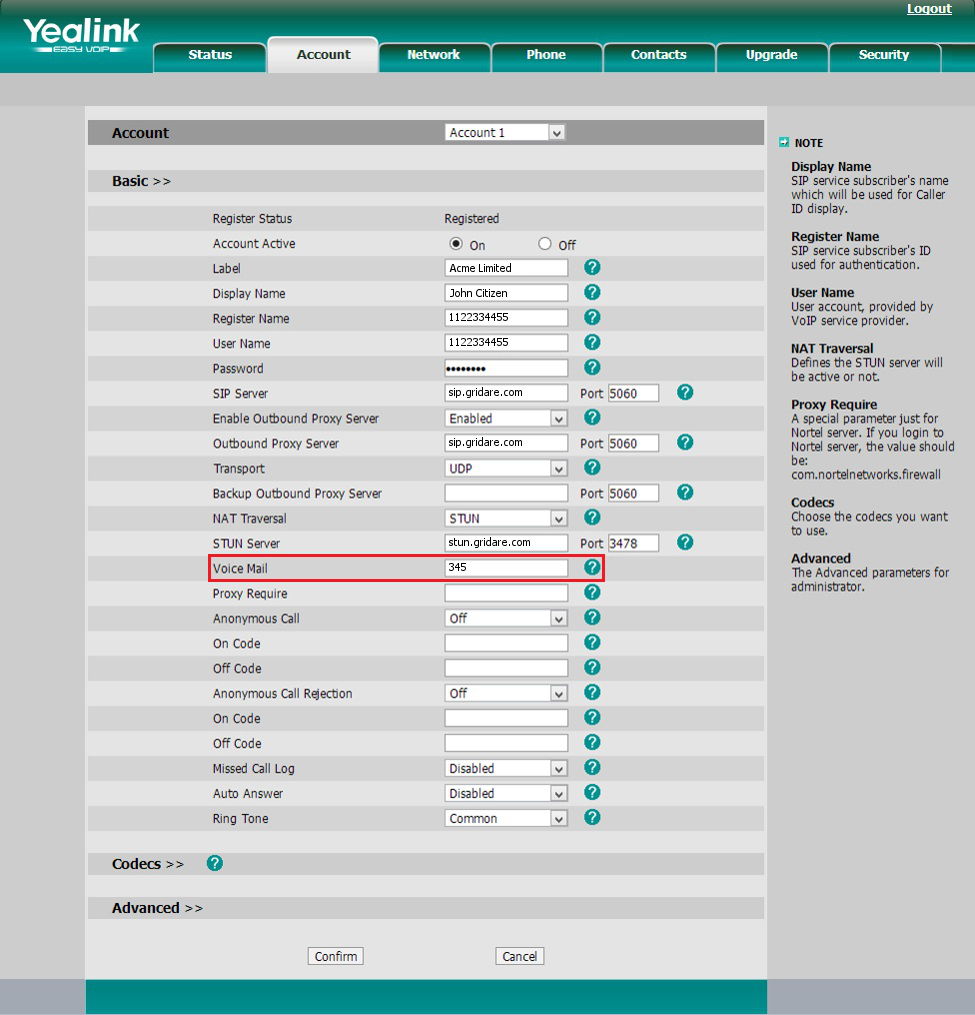 Click on Confirm to save the settings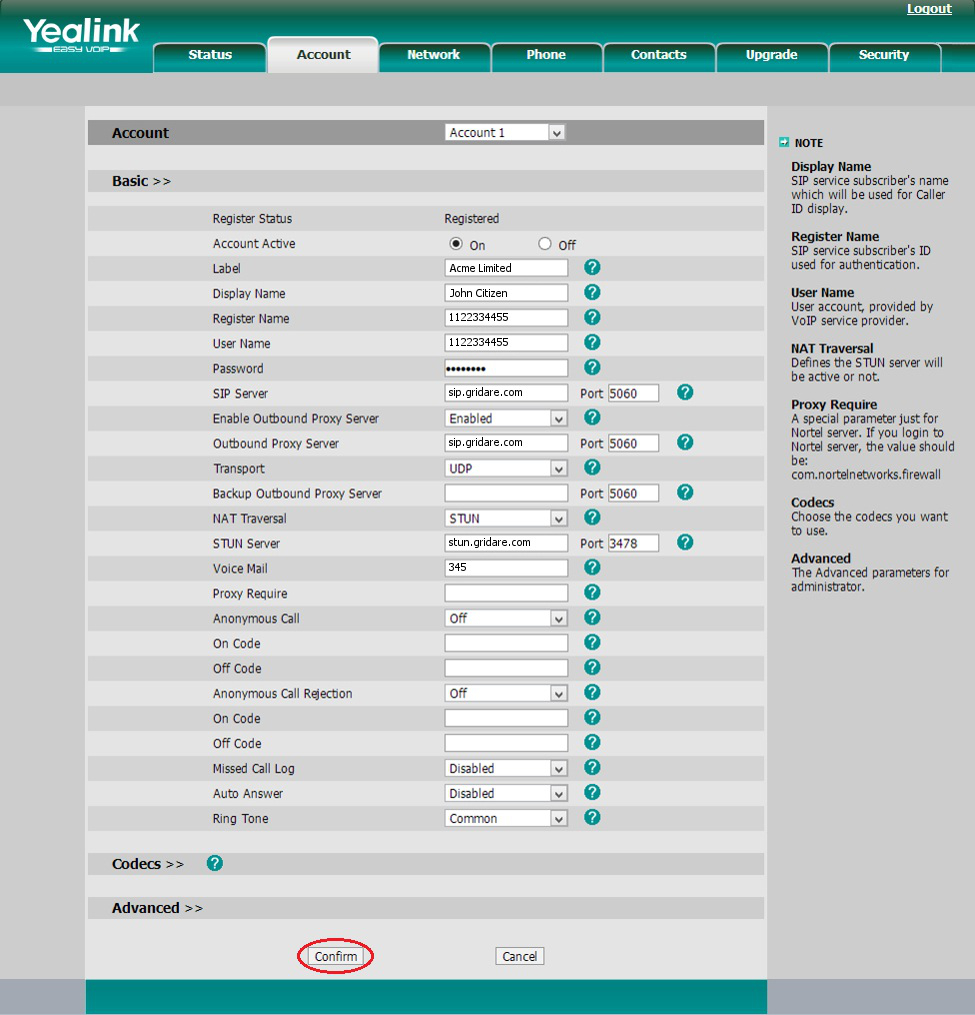 Go to the Advanced tab; make sure that Login Expire is set to 60 and Local SIP Port is using 5060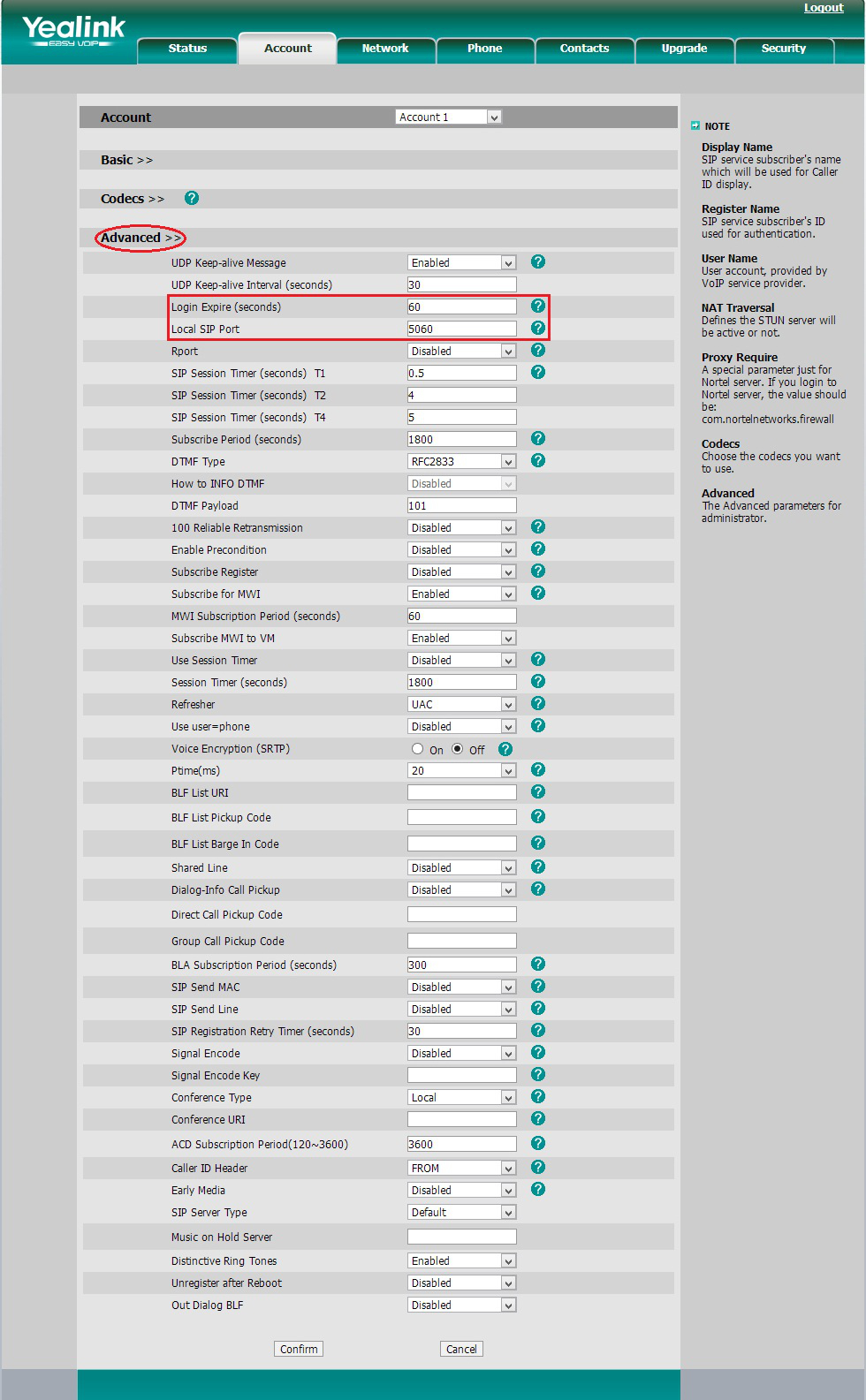 Make sure that Subscribe for MWI is Enabled, MWI Subscription Period is set to 60 and Subscribe to MWI to VM is Enabled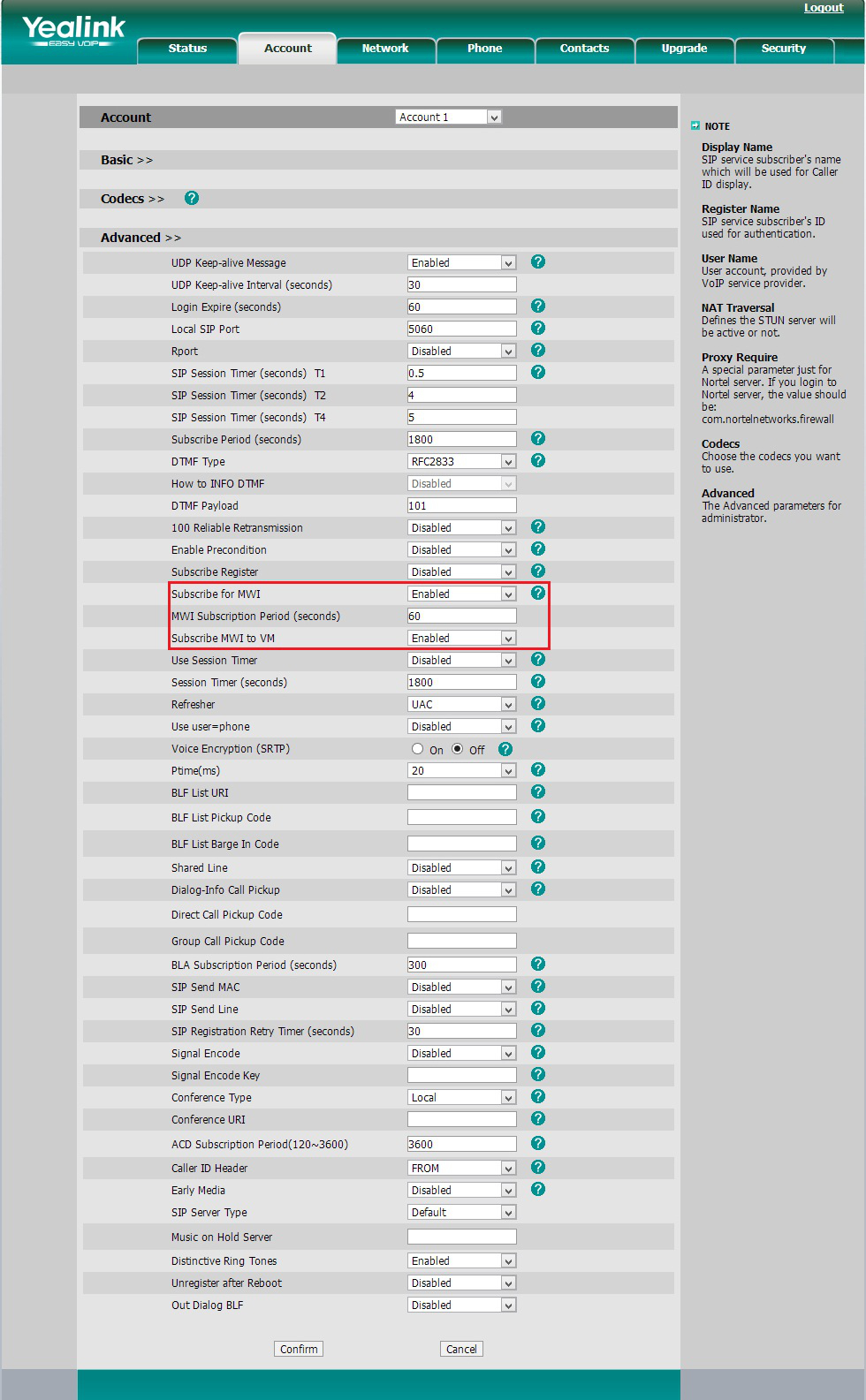 Click on Confirm to save the settings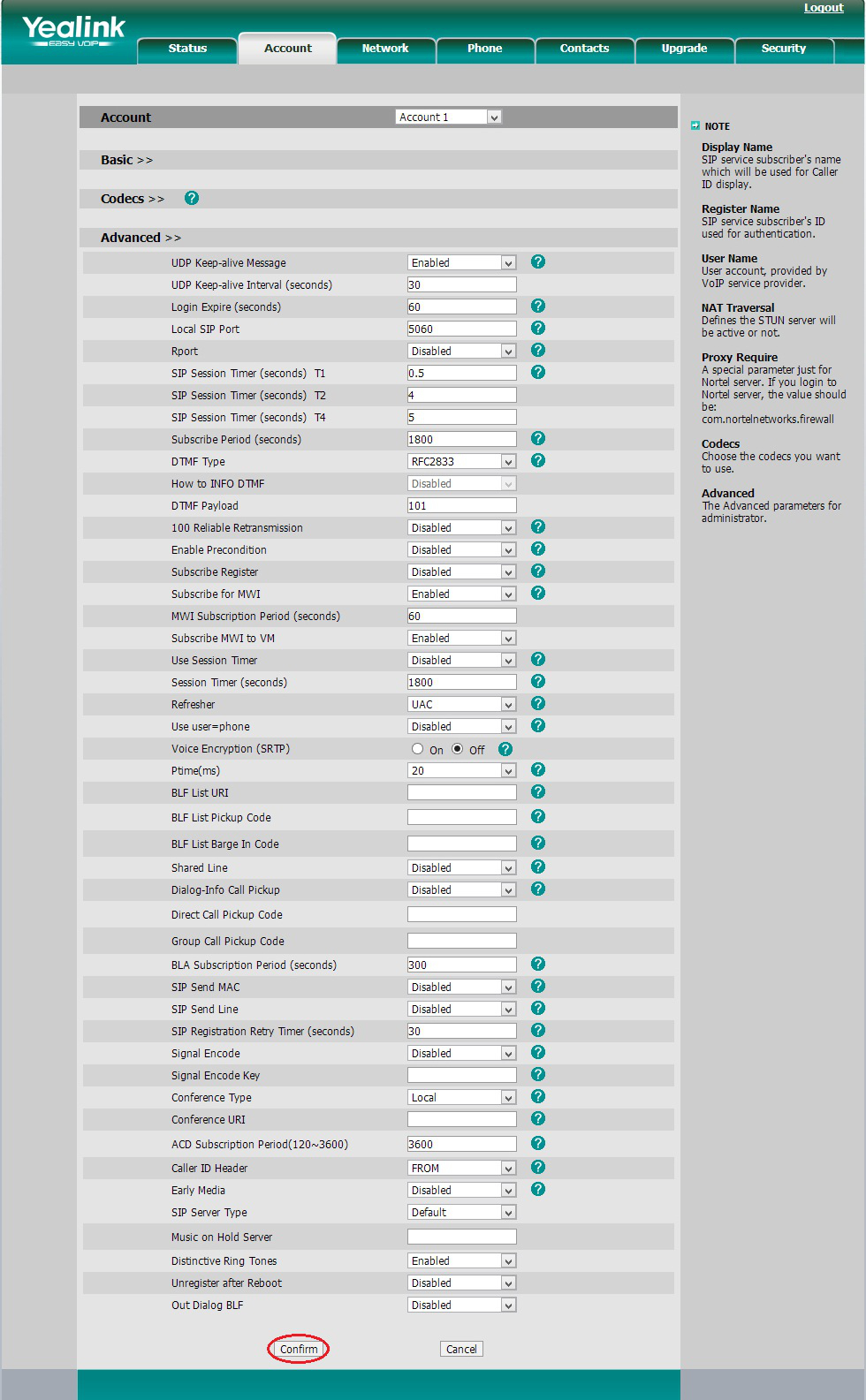 Go to the Phone tab and then Preference; on Time Zone choose +10 Australia (Sydney, Melbourne, Canberra) on the drop down menu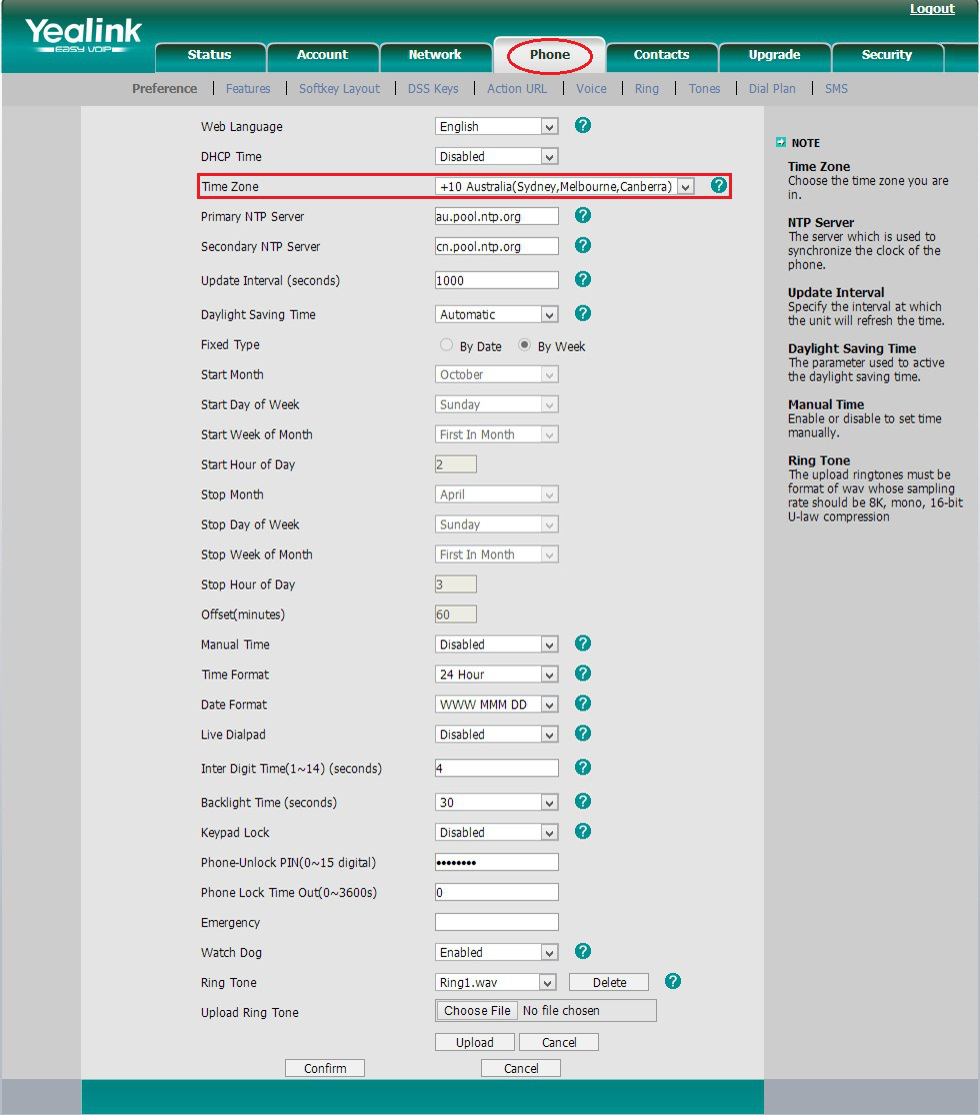 Make sure that the Primary NTP Server is using au.pool.ntp.org and Secondary NTP Server is using cn.pool.ntp.org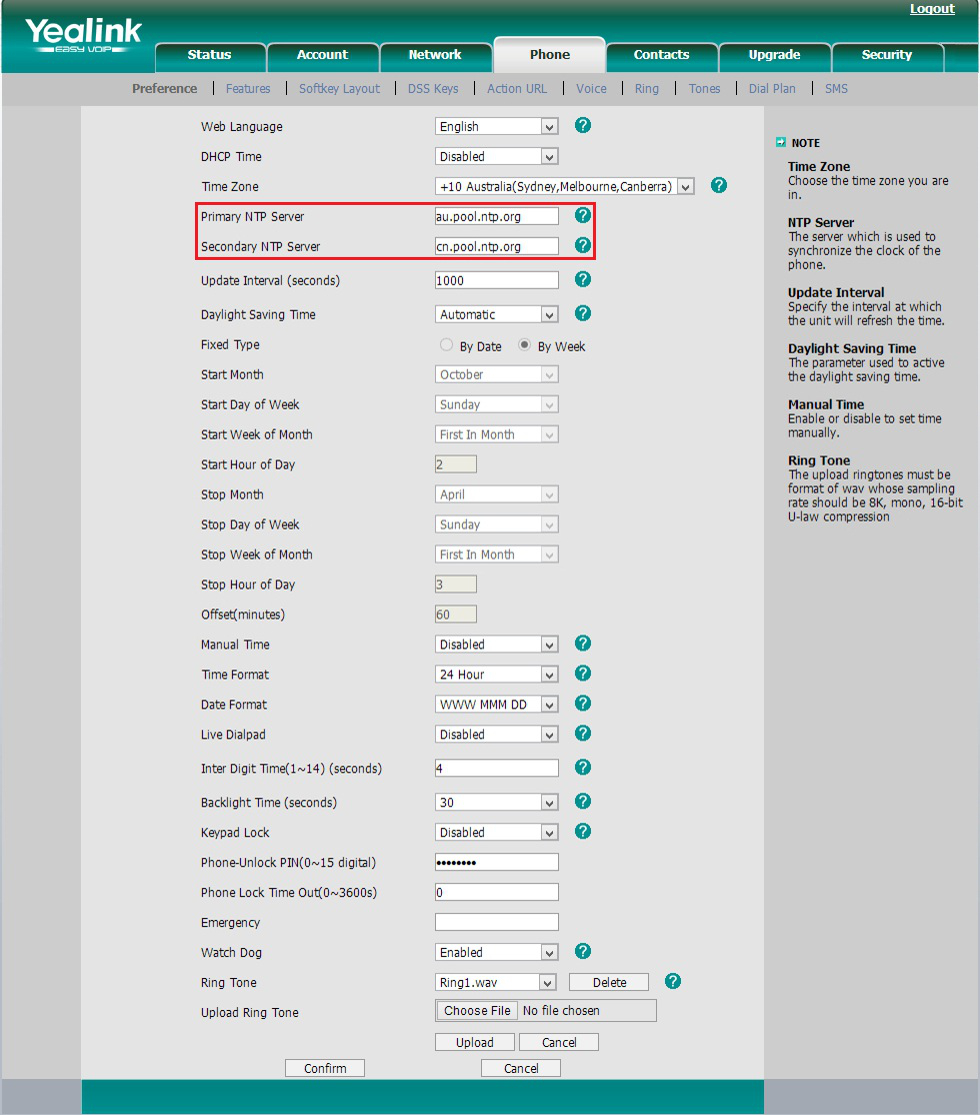 Click on Confirm to save the settings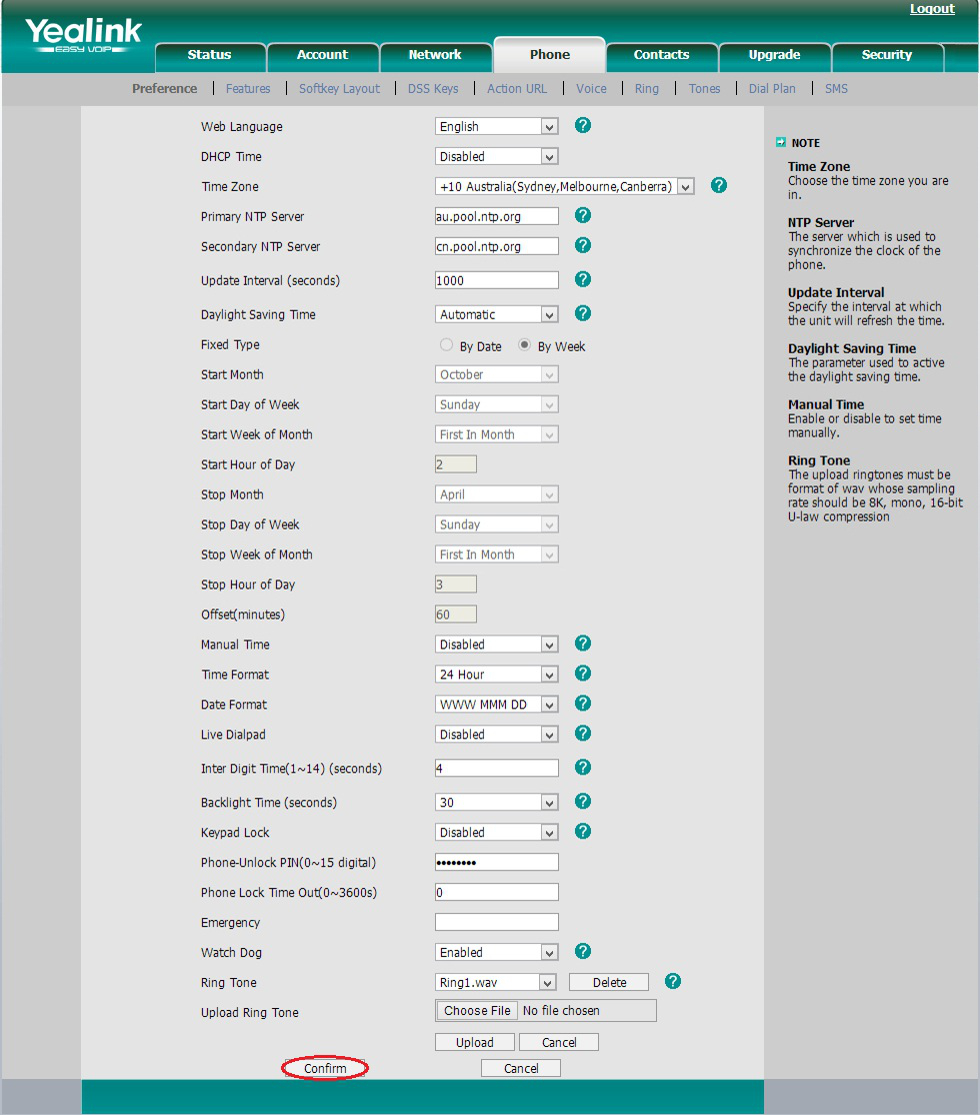 Go to the Status tab to check if your extension is properly registered (e.g. 1122334455@sip.gridare.com : Registered)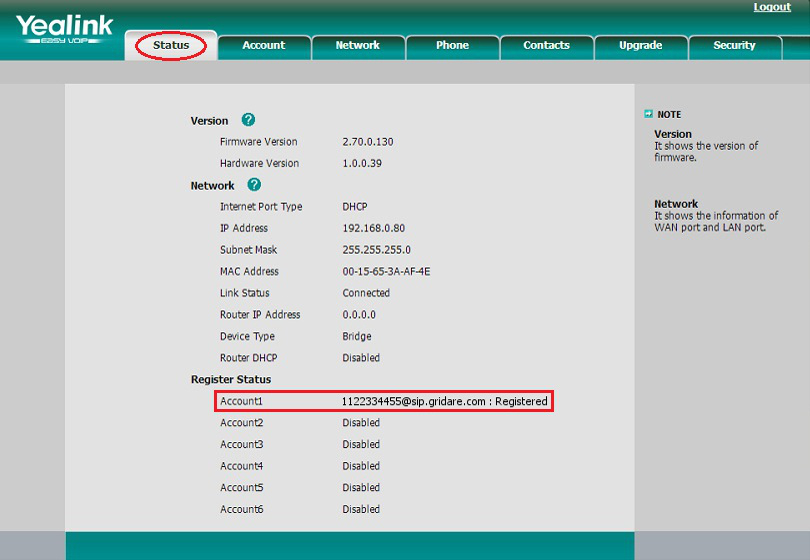 NOTE: If you want to configure additional extensions on your handset just repeat the steps above and choose Account 2, 3, 4, 5 & 6. The number of extensions you can register depends on what IP Phone you're using.
RELATED LINKS (7 RESULTS): FAQ - IP Phones
REMINDER: You can also download the attached PDF version of this tutorial.
---