How do I setup NCH Express Talk?
Posted by , Last modified by on 31 July 2013 06:31 PM
You can setup NCH Express Talk by doing the following:
Open NCH Express Talk and click on Options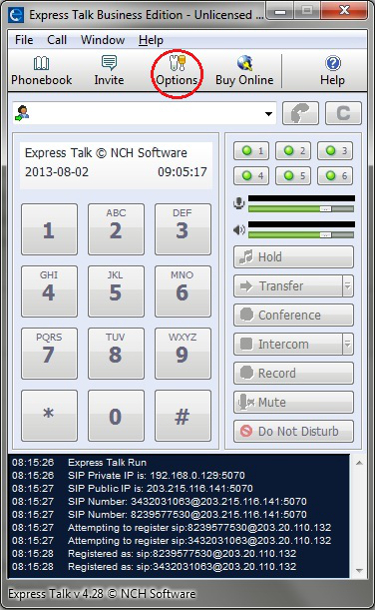 In Options; click on Lines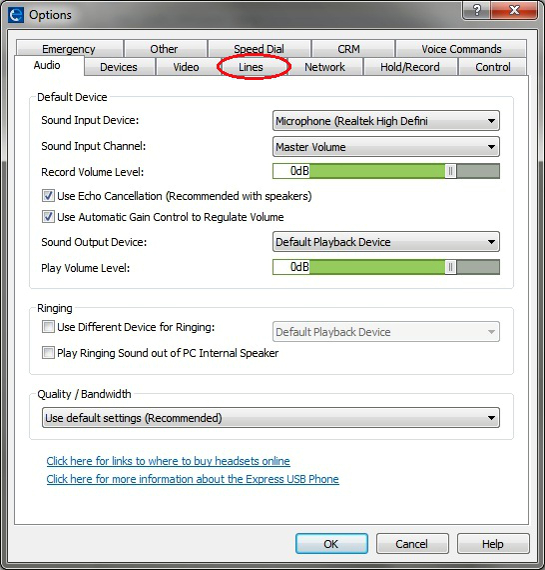 Configure the Default Line Settings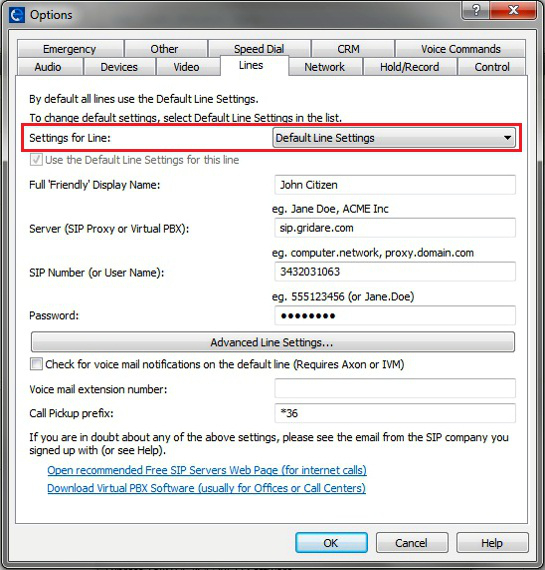 Put in your Display Name (e.g. John Citizen)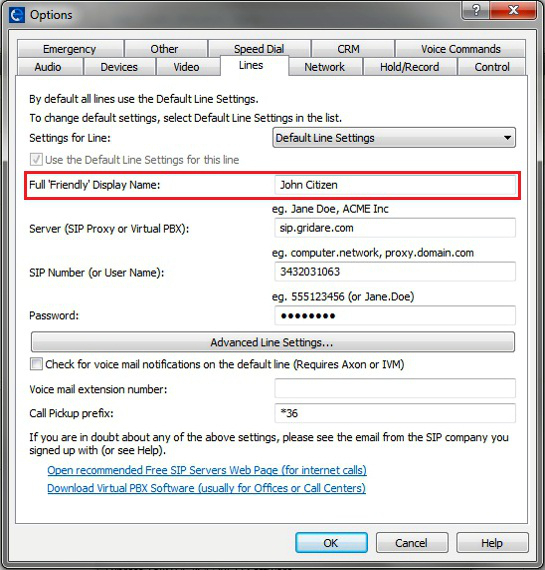 On Server; you can use sip.gridare.com or sip.gridare.com:5062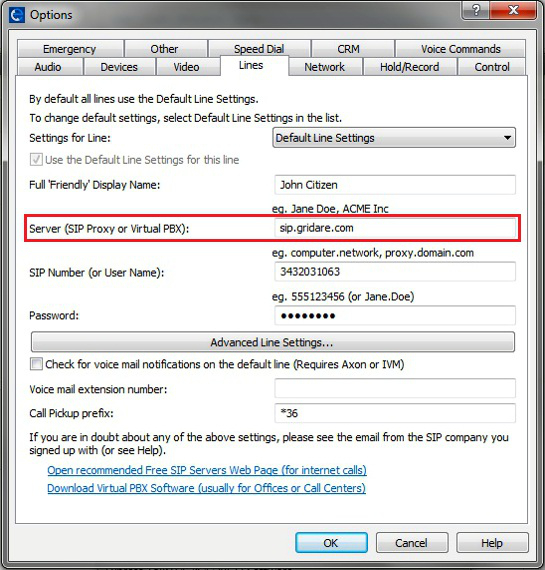 Put in your SIP Number or Username (e.g. 1122334455) and Password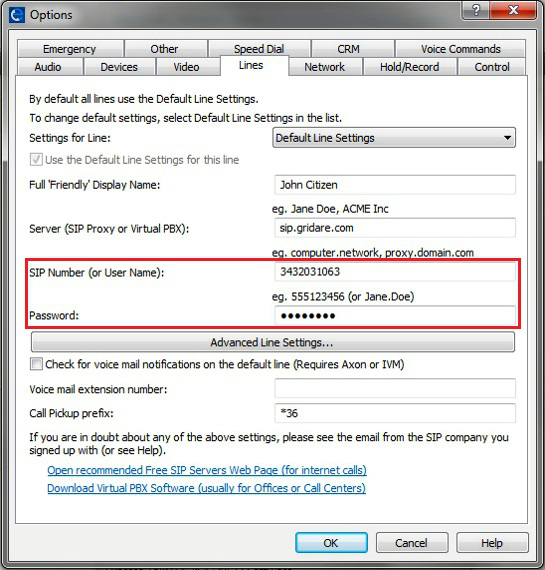 Press OK to save the settings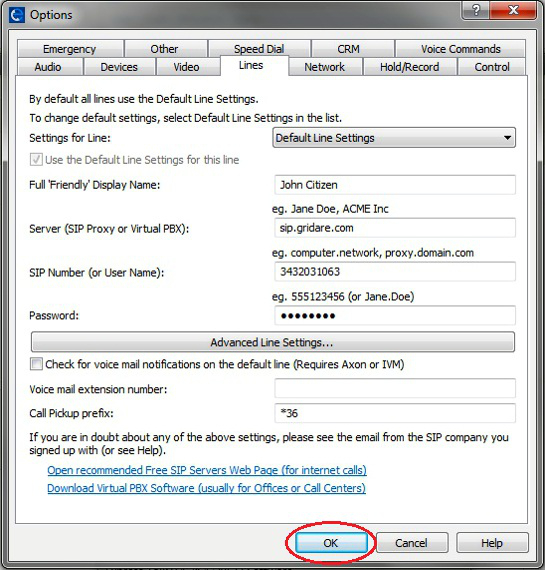 Once you see that it's Registered at the bottom it means that your setup is successful (e.g. Registered as: sip:3432031063@203.20.110.132)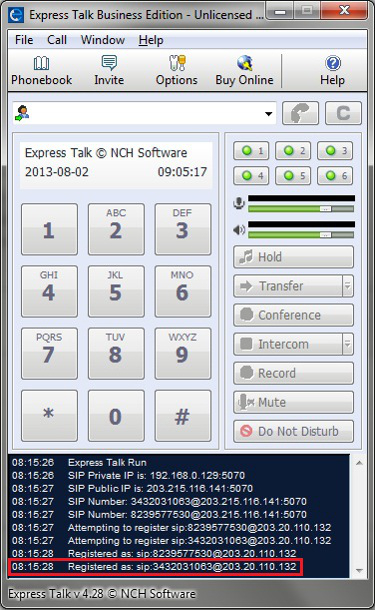 RELATED LINKS (6 RESULTS): FAQ - Soft Phones
REMINDER: You can also download the attached PDF version of this tutorial.
---