Posted by , Last modified by on 29 August 2013 05:45 PM
You can setup X-Lite by doing the following:
Open X-Lite and click on Softphone

In Softphone; click on Account Settings

Under Account Name put the name of your company (e.g. ACME LIMITED)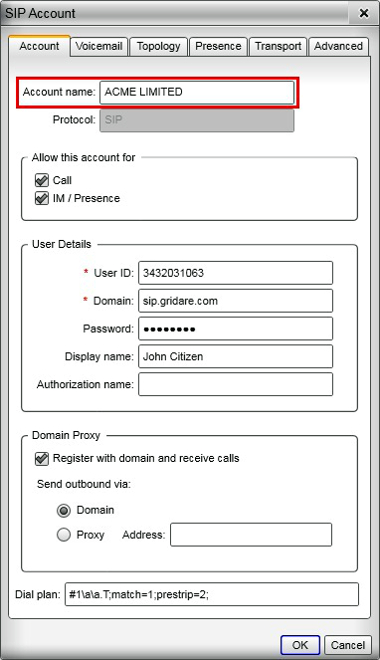 Put in your User ID (e.g. 1122334455)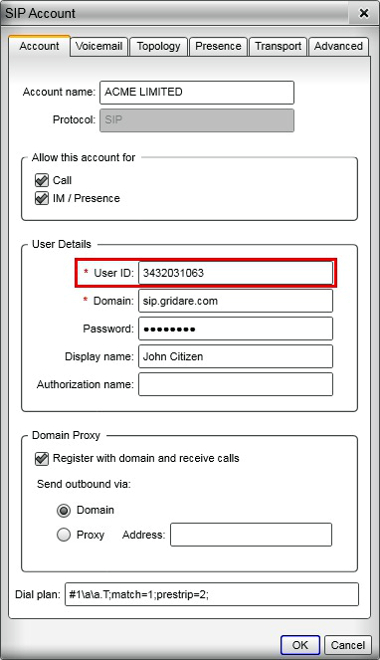 On Domain; you can use sip.gridare.com or sip.gridare.com:5062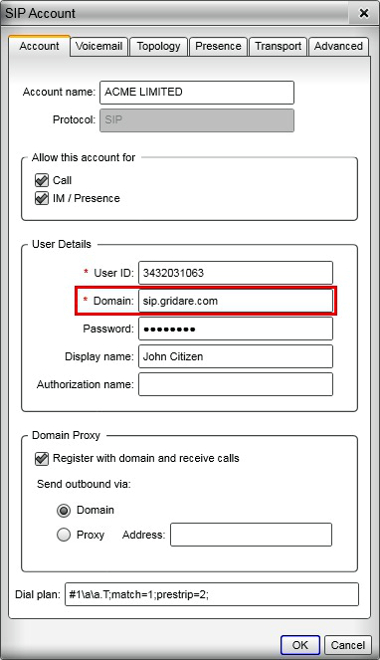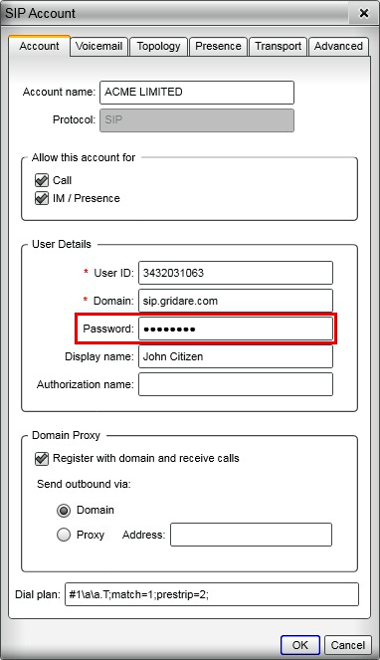 Put in your Display Name (e.g. John Citizen)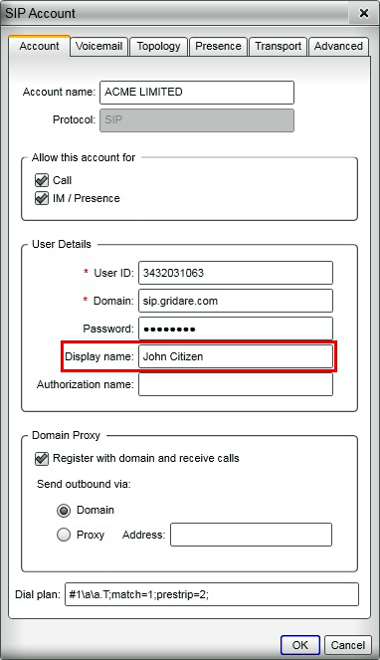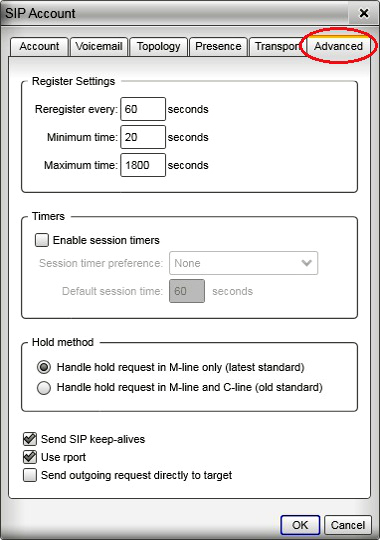 Make sure that Reregister every is set to 60 seconds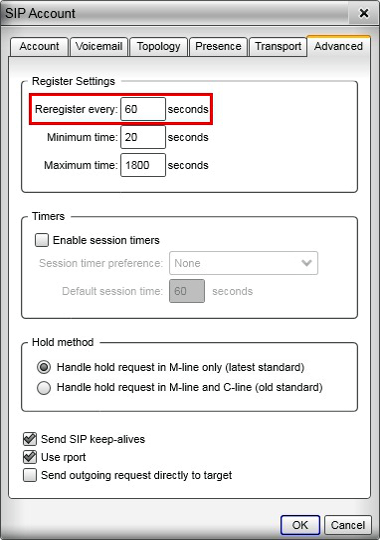 Click OK at the bottom to save the settings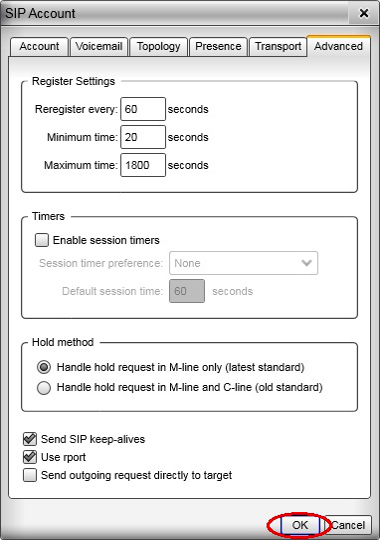 Once you see that it's Available with your Display Name (e.g. John Citizen) on top it means that your setup is successful

NOTE: X-Lite has no transfer button only a conference button; if you want a transfer button or decide to take the next step in using these softphone you can purchase or upgrade in using Counterpath's better softphones
such as EyeBeam or Bria3 because X-Lite has no full version. Check out Counterpath's Product Comparison Page. For any inquiries regarding their product you can register on the Counterpath Support Site.
RELATED LINKS (6 RESULTS): FAQ - Soft Phones
REMINDER: You can also download the attached PDF version of this tutorial.
---