How do I top up my account ?
Posted by , Last modified by on 17 September 2013 06:33 PM
You can top up your account by doing the following:

Log in using your Account ID: e.g. G12345 & the password sent to you by Gridare (which you can see from the Gridare Welcome Email)

Once logged in go to the Accounting tab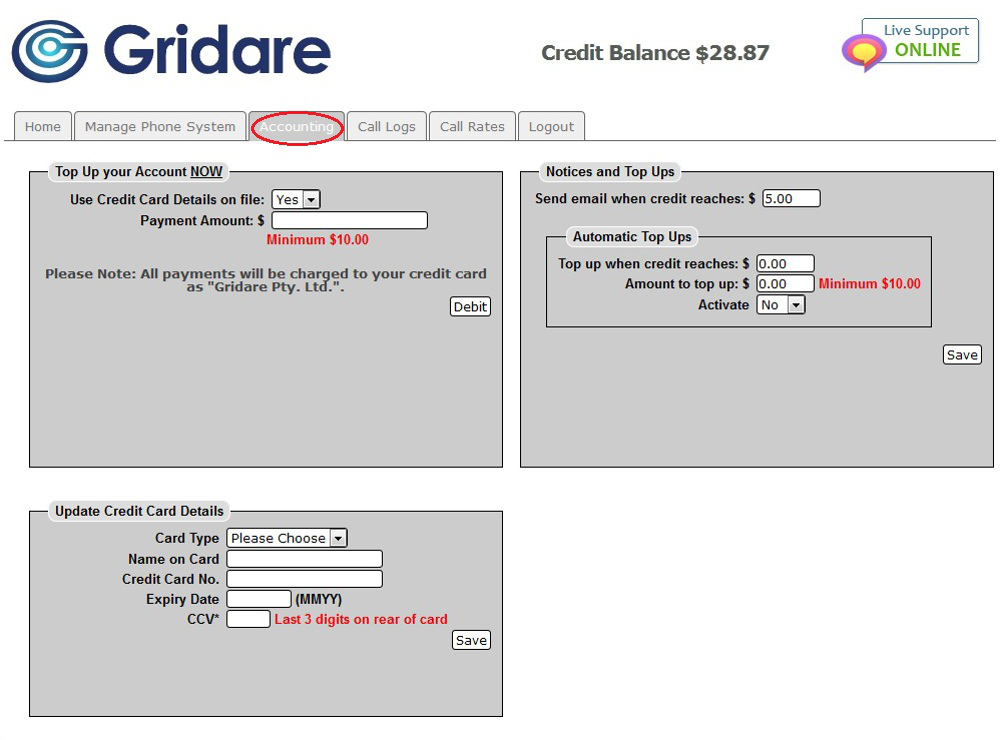 Under Top Up your Account NOW; click the drop down menu for Use Credit Card Details on file and choose Yes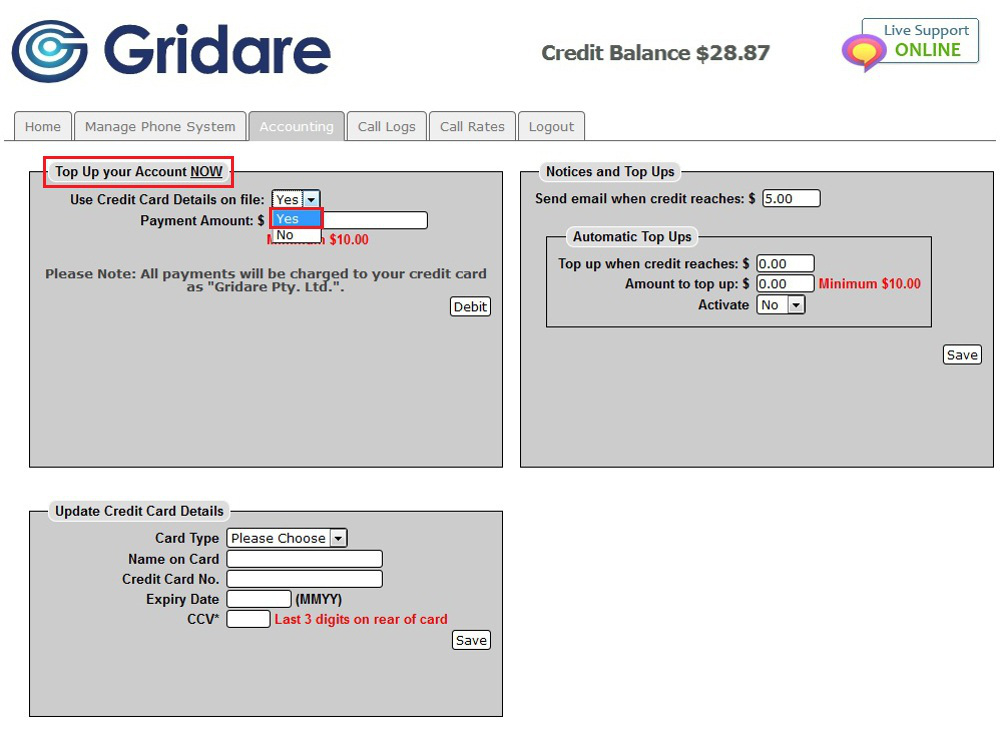 Put the amount (e.g. $100) in the Payment Amount box and click on the Debit button once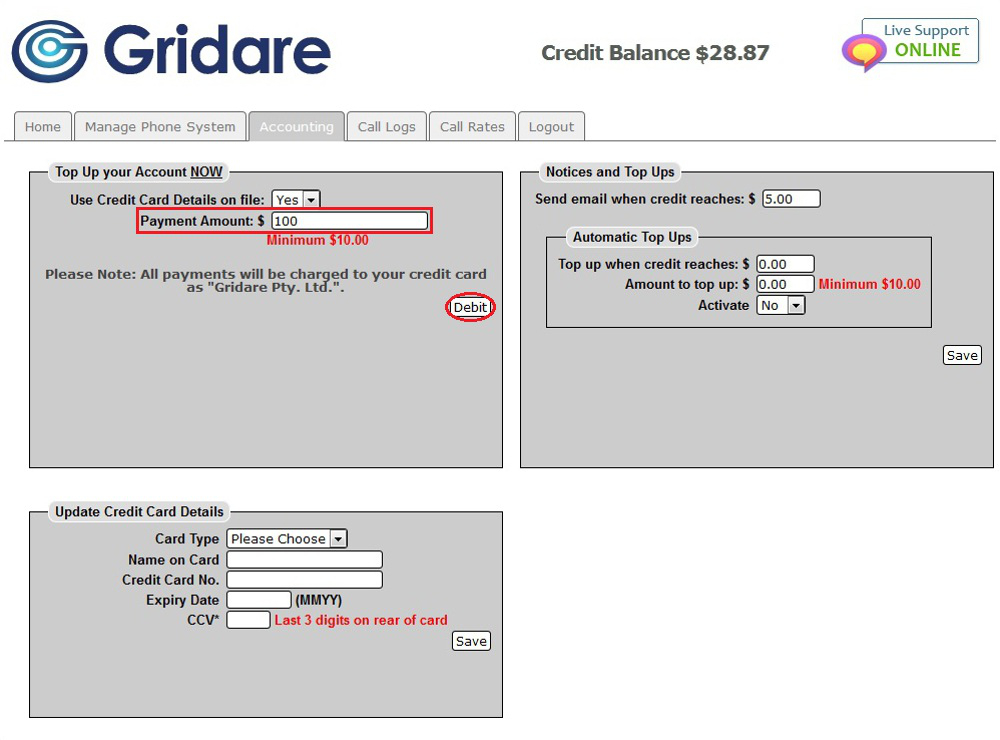 NOTE: You will see a prompt confirming that top up is successful. Credit Balance will be replenished almost immediately after a few minutes of topping up the account.
RELATED LINKS (29 RESULTS): FAQ - Virtual PBX
REMINDER: You can also download the attached PDF version of this tutorial.
---