How do I top up my account using a different credit card information?
Posted by , Last modified by on 17 September 2013 06:33 PM
You can top up your account using a different credit card information by doing the following:

Log in using your Account ID: e.g. G12345 & the password sent to you by Gridare (which you can see from the Gridare Welcome Email)

Once logged in go to the Accounting tab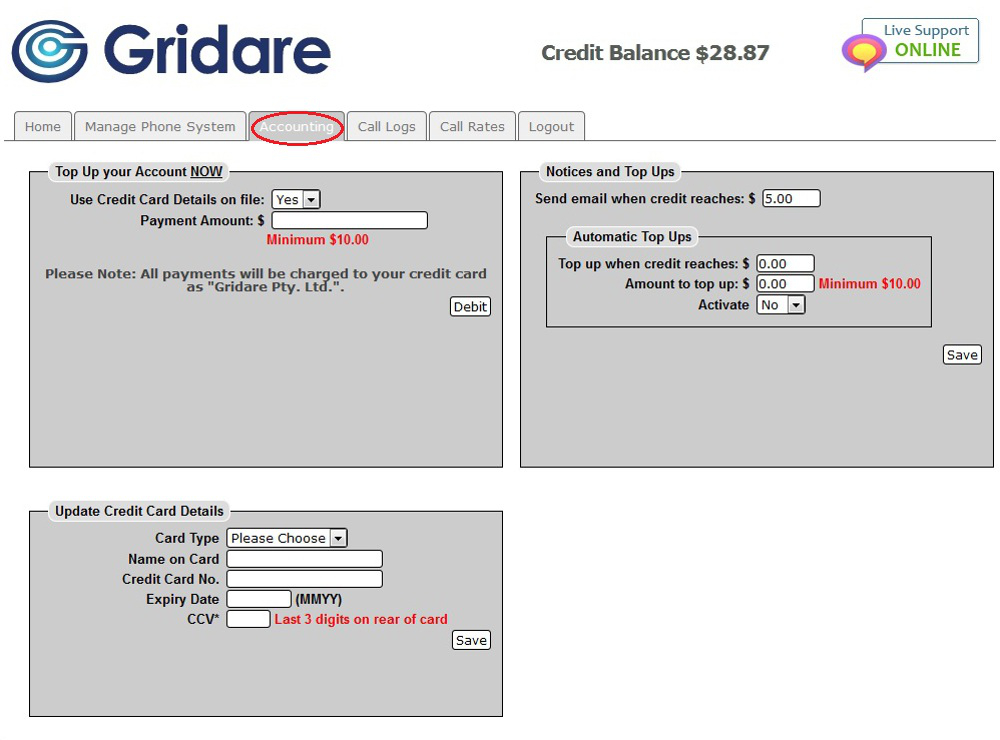 Under Top Up your Account NOW; click the drop down menu for Use Credit Card Details on file and choose No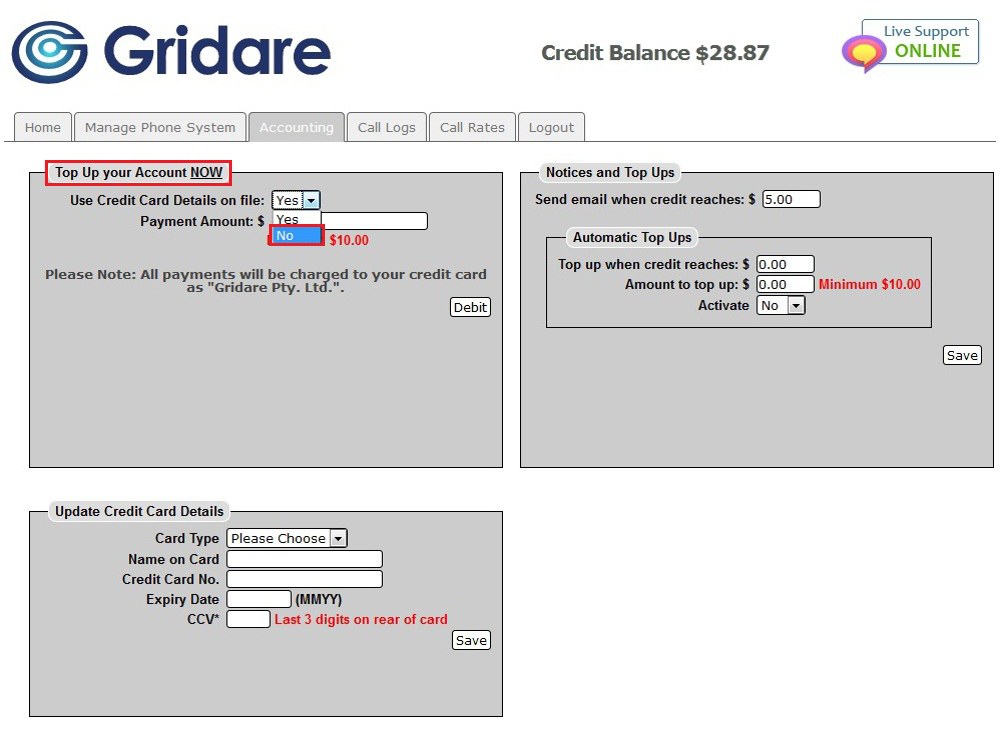 It will open a new set of fields to fill in for you to use a different credit card information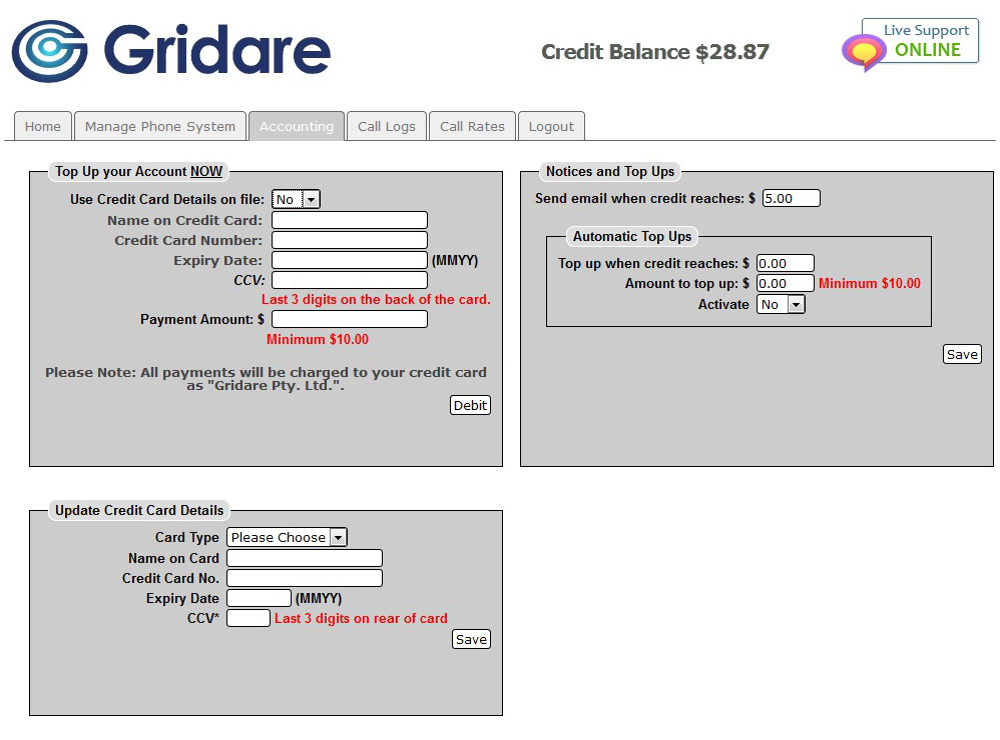 Put in the Name on Credit Card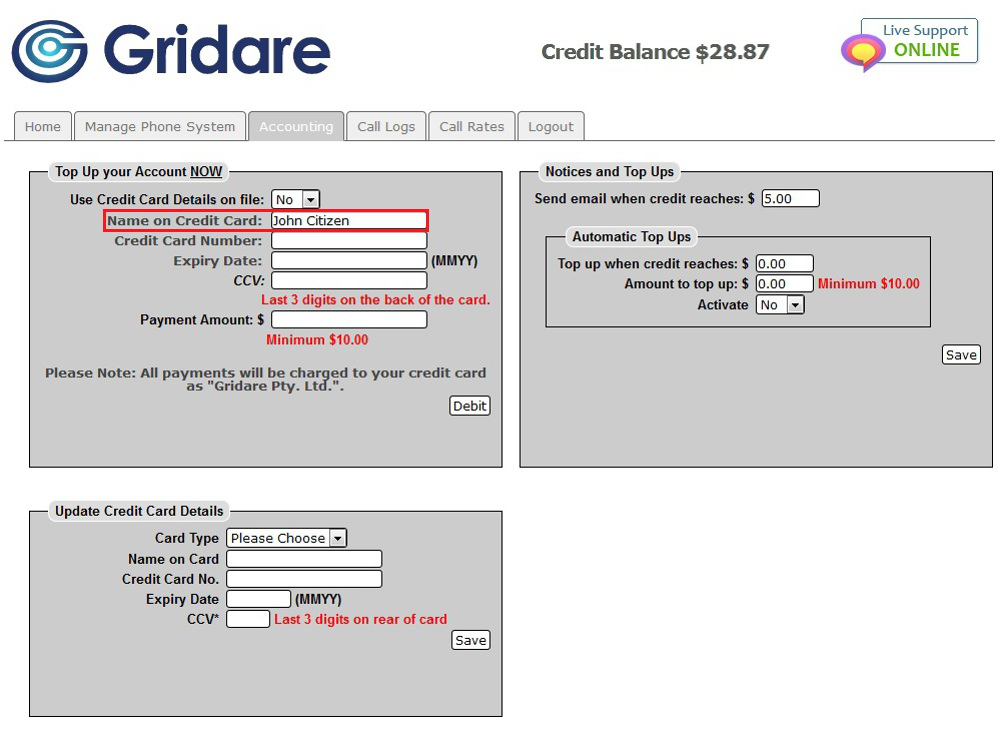 Put in the Credit Card Number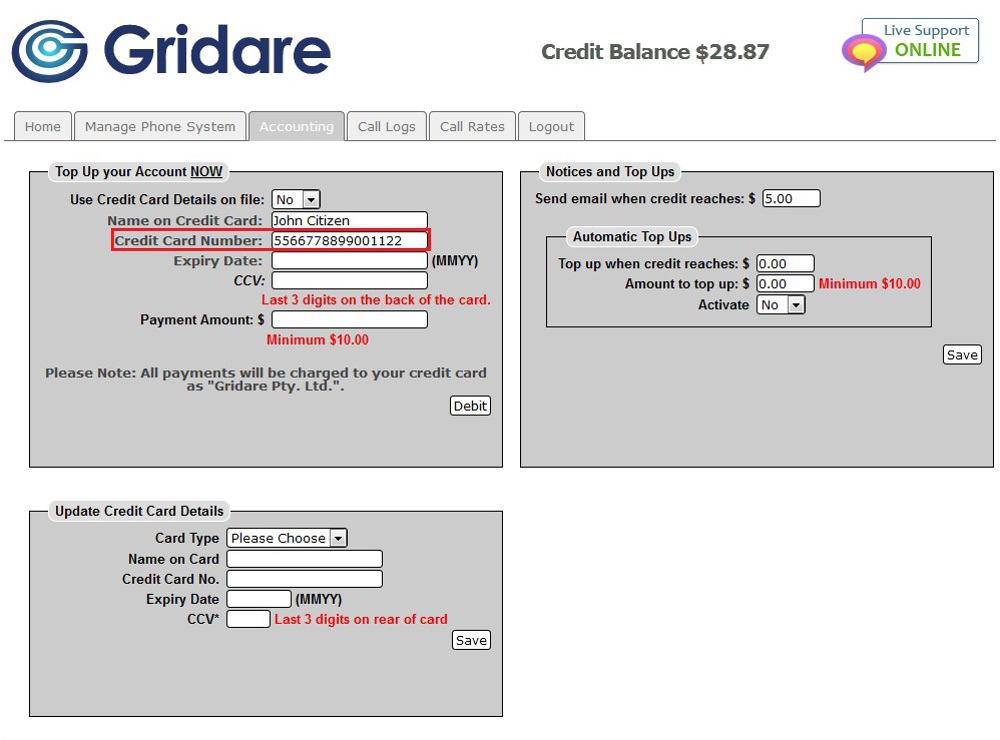 Put in the Expiry Date using the format MMYY (e.g. 1016)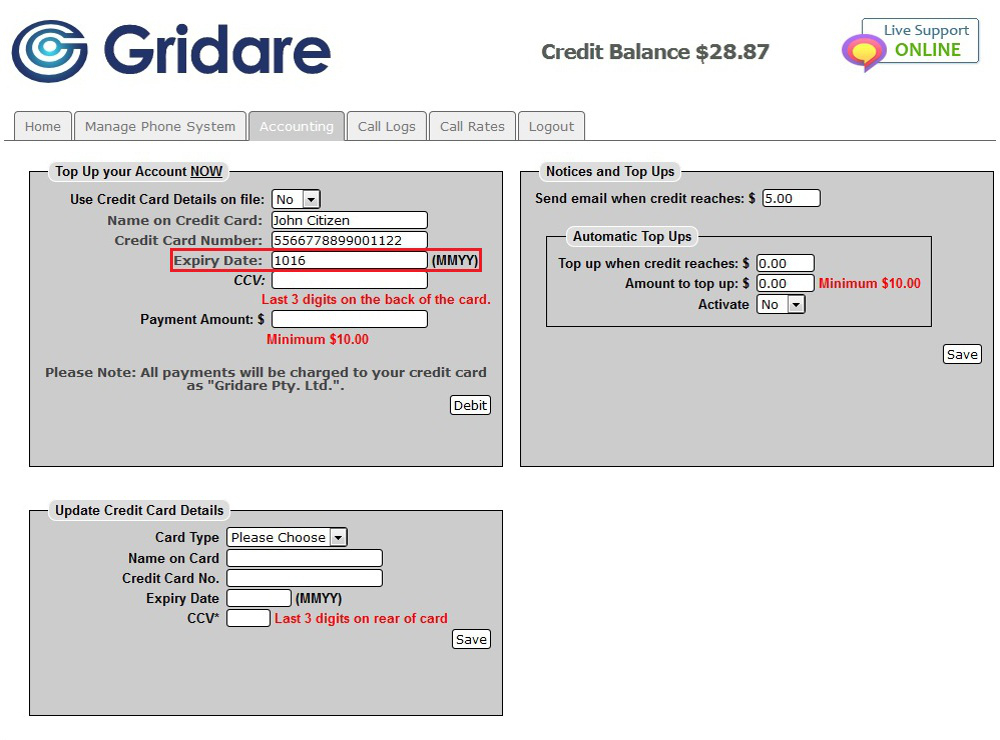 Put in the CCV (last 3 digits located at the back of your credit card)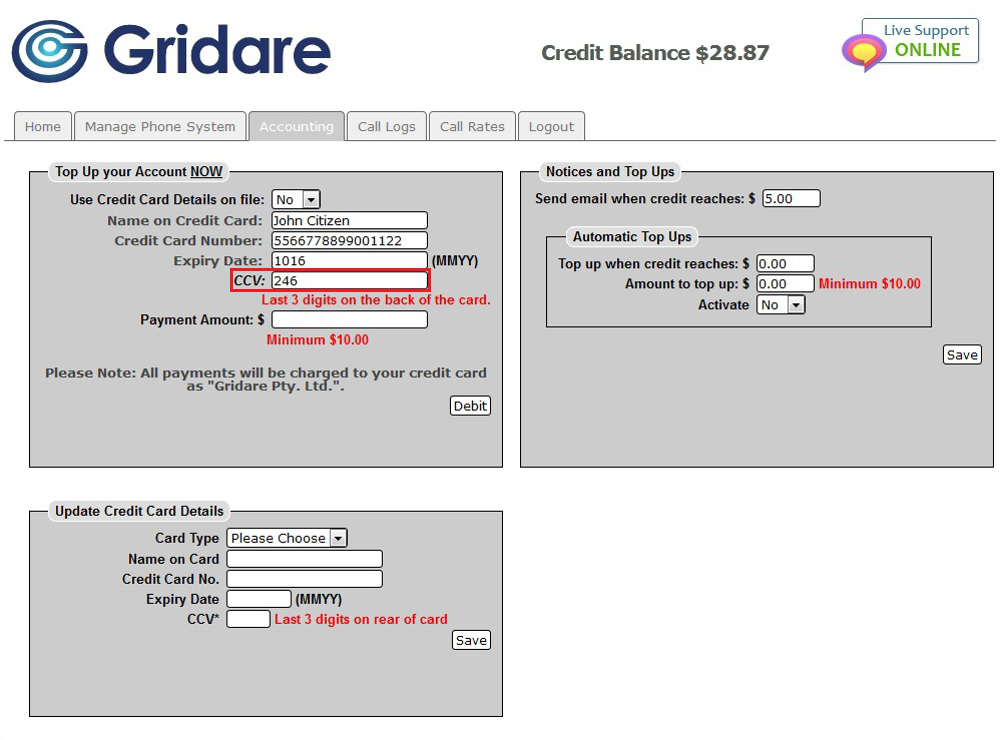 Put the amount (e.g. $100) in the Payment Amount box and click on the Debit button once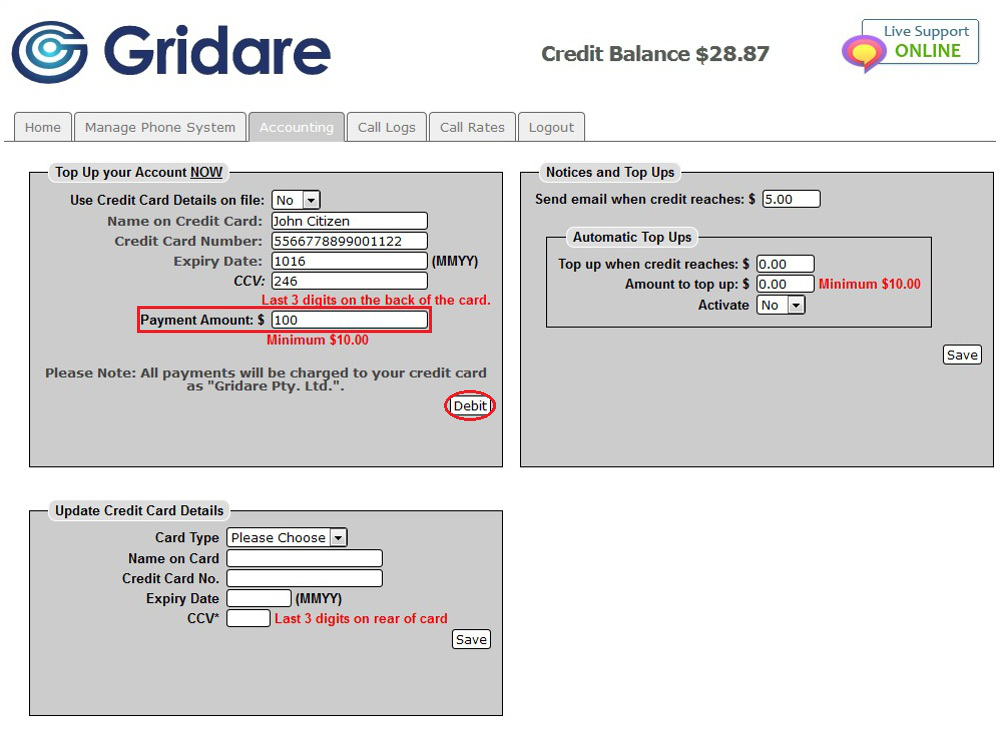 NOTE: You will see a prompt confirming that top up is successful. Credit Balance will be replenished almost immediately after a few minutes of topping up the account. The steps above are for one time transactions only.
RELATED LINKS (29 RESULTS): FAQ - Virtual PBX
REMINDER: You can also download the attached PDF version of this tutorial.
---