Posted by , Last modified by on 09 October 2013 10:17 AM
Groups is a group of actions that your phone system is programmed to do. If the Group name indicates "DID" (Direct Inward Dial) in the beginning followed by the telephone number (e.g. DID 61212345678); it represents the group or list of actions that the phone system will follow when someone rings that telephone number. Groups are not limited to DID's alone and can also be used to create list such as departments, position etc. (e.g. Billing or Secretary) that has it's own set of actions depending on the needs of your business.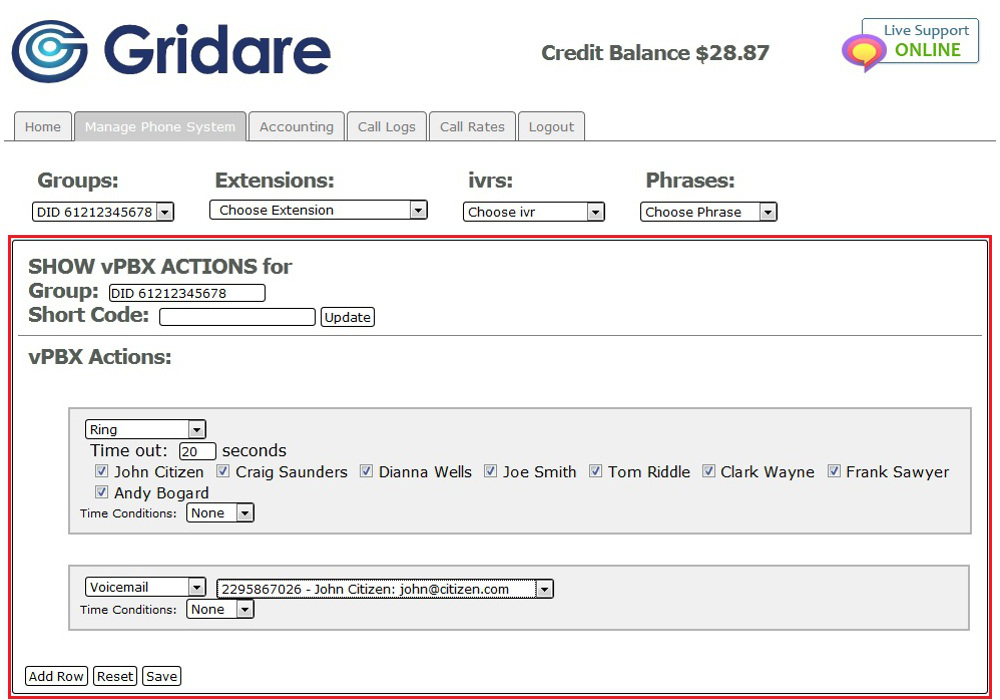 NOTE: To better understand what the functions of a group are please click the link for Functions for Groups.
RELATED LINKS (29 RESULTS): FAQ - Virtual PBX
REMINDER: You can also download the attached PDF version of this tutorial.
---