Posted by , Last modified by on 09 October 2013 10:18 AM
IVRs (Interactive Voice Response) is an auto-attendant that allows pre-recorded or dynamically generated audio to further direct callers on how to proceed like Press 1 for Sales, Press 2 for Billing or Press 3 for Support. Once the caller chooses the appropriate option for their needs; their call will be routed to a designated extension, department or person assigned for that option. The benefit of having an IVR setup on your phone system is that calls are properly managed and routed accordingly.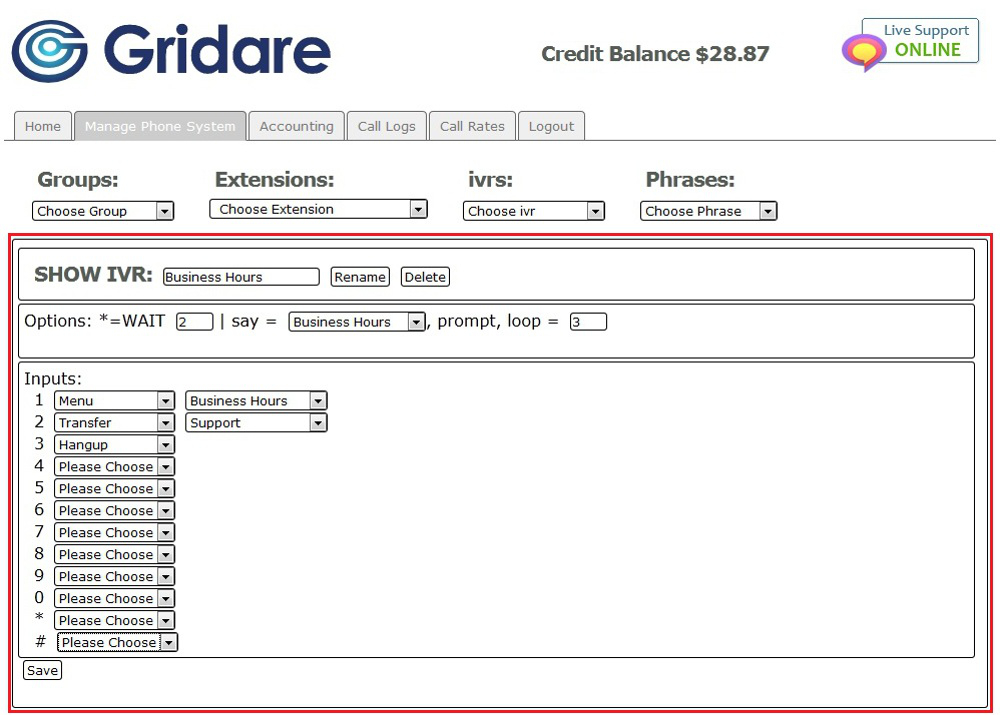 NOTE: To better understand what the functions of an ivr are please click the link for Functions for IVRs.
RELATED LINKS (29 RESULTS): FAQ - Virtual PBX
REMINDER: You can also download the attached PDF version of this tutorial.
---