What kind of functions do ivrs have?
Posted by , Last modified by on 15 October 2013 01:31 PM
Below are the list of functions or actions for ivrs:
Rename your IVR or delete it if needed

Set amount of time before initial phrase starts playing

Assign a phrase that will play at the beginning of the IVR

Set how many times you would like the opening phrase to play (e.g. entering 3 will play the phrase 3 times)

Set input commands to where a call can be routed when callers select the appropriate option according to their needs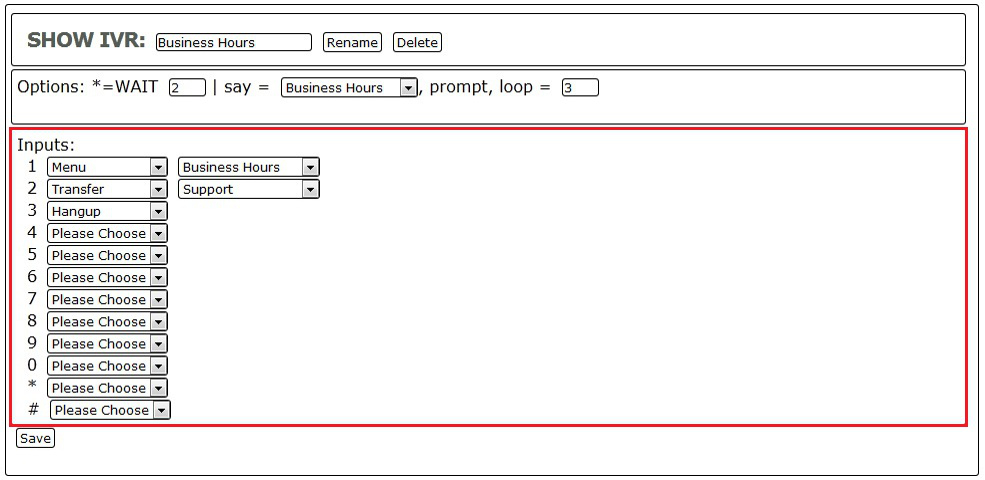 INPUT FUNCTIONS:
Menu - allows you to choose which IVR you want to use
Transfer - routes the call to an assigned Group or Extension
Hangup - disconnects the call when chosen by caller
RELATED LINKS (29 RESULTS): FAQ - Virtual PBX
REMINDER: You can also download the attached PDF version of this tutorial.
---