How do I update the details of my online account?
Posted by , Last modified by on 18 October 2013 10:23 AM
You can update the details of your online account by doing the following:

Log in using your Account ID: e.g. G12345 & the password sent to you by Gridare (which you can see from the Gridare Welcome Email)

Under Home you will see Your Account Details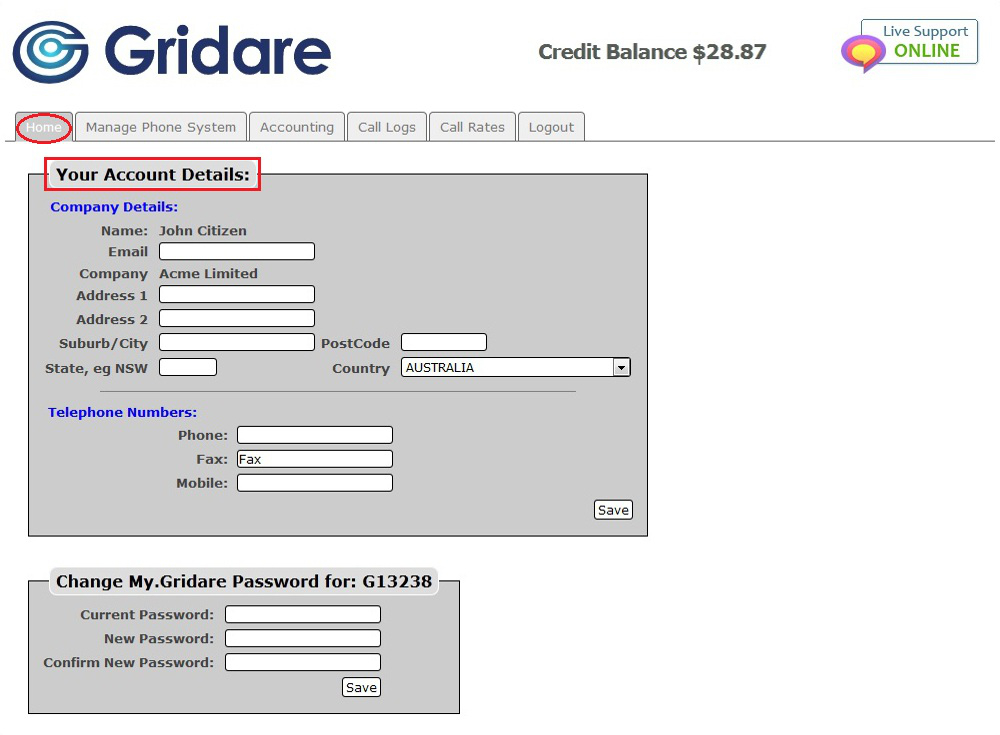 Name and Company should be filled in upon sign up with Gridare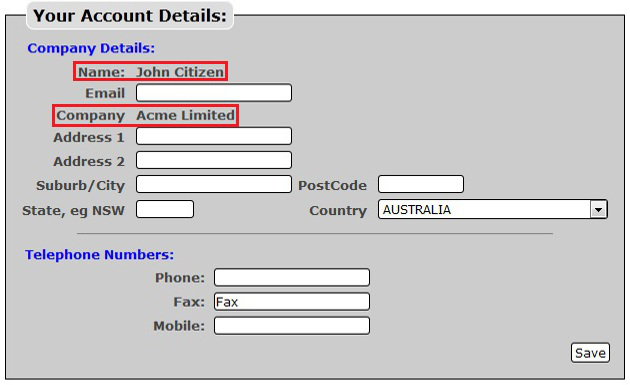 Put in your Email (e.g. john@citizen.com)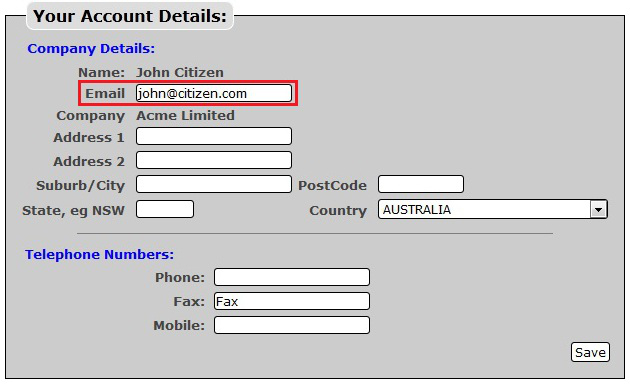 NOTE: Notifications and Invoices will be sent and assigned to the email address you put on the Email box.
Put in your business address in Address 1 (e.g. 100 George St)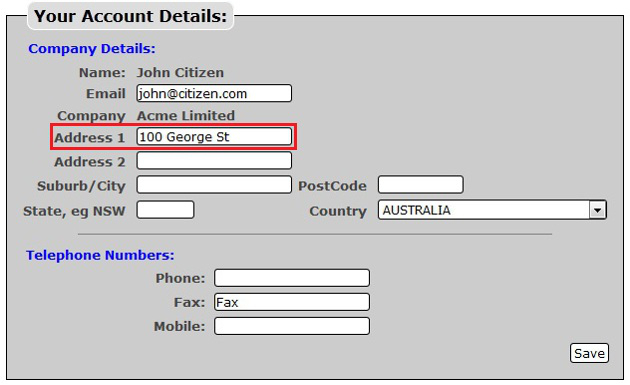 NOTE: You can put your P.O. Box if any in Address 2.
Put in Suburb/City (e.g. Sydney)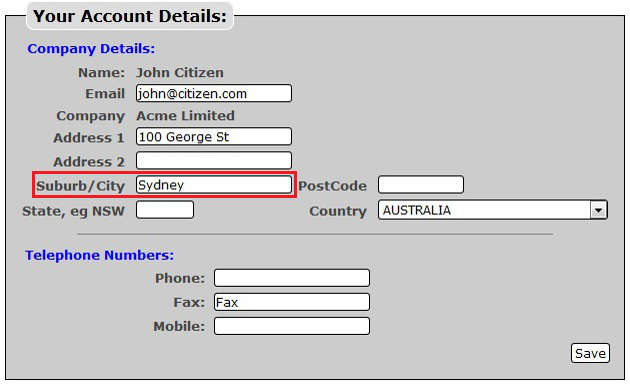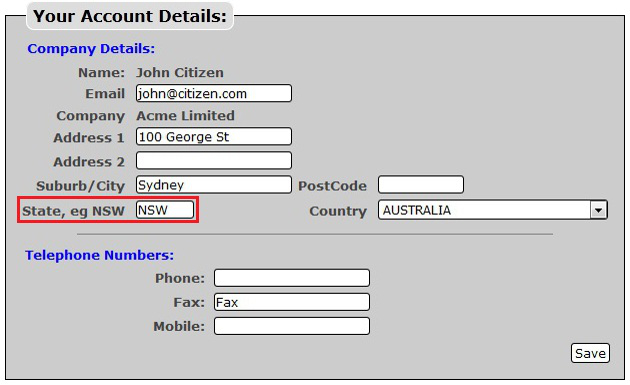 Put in PostCode (e.g. 2000)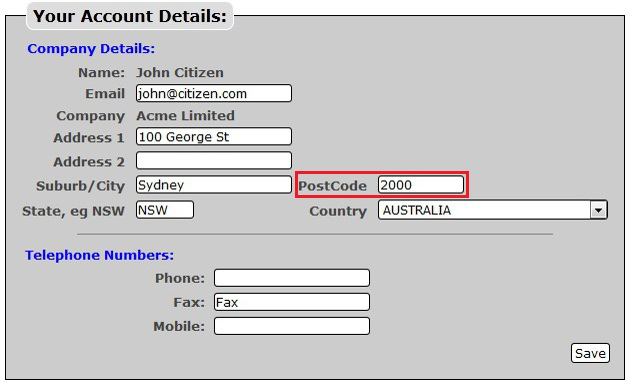 Choose what Country you're in (e.g. Australia)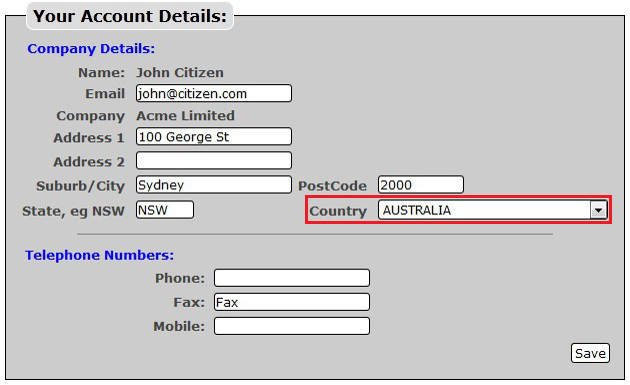 Put in your Phone (e.g. 0212345678)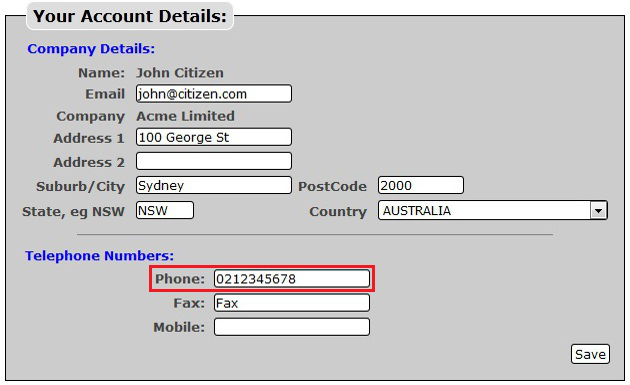 Put in your Fax number if any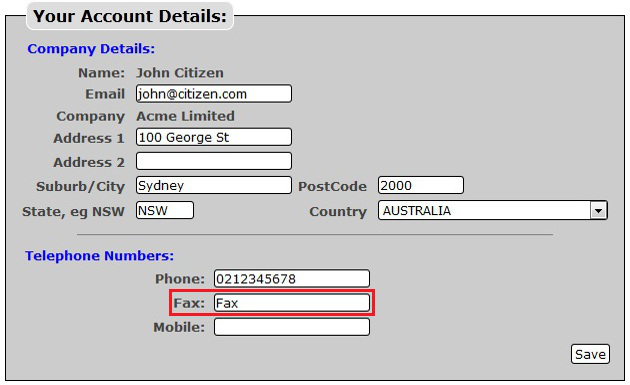 NOTE: If you don't have a fax number you can put in the word "Fax" in the box just as long as you don't leave the box empty.
Put in your Mobile (e.g. 0455667788)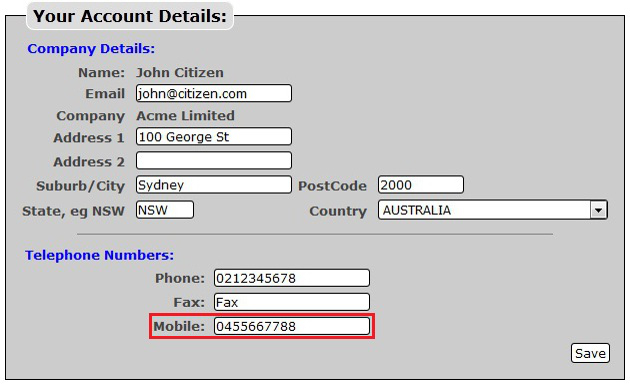 Click on Save to save the settings you made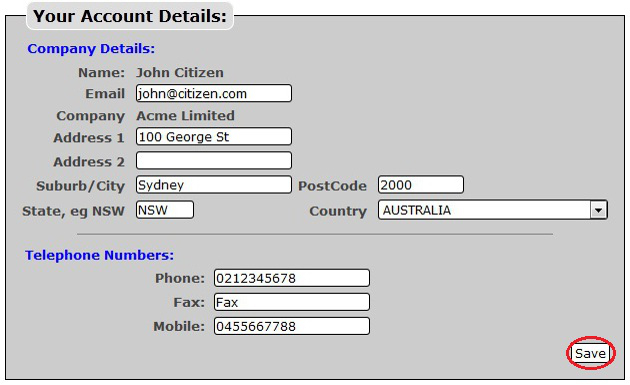 NOTE: Any update or changes you made under Your Account Details will be updated as well on Gridare's Internal Database.
RELATED LINKS (29 RESULTS): FAQ - Virtual PBX
REMINDER: You can also download the attached PDF version of this tutorial.
---