How do I change the password of my Client Portal?
Posted by , Last modified by on 18 October 2013 10:23 AM
You can change the password of your online account by doing the following:

Log in using your Account ID: e.g. G12345 & the password sent to you by Gridare (which you can see from the Gridare Welcome Email)

Under Home you will see Change My.Gridare Password for: (e.g. G12345)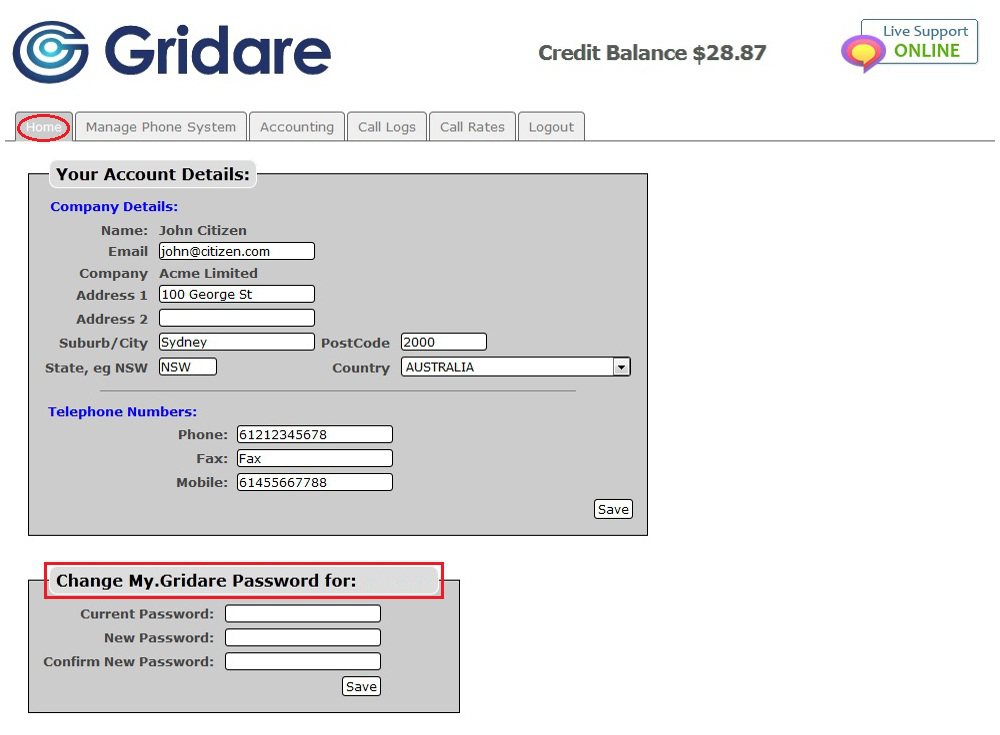 Put in your Current Password

Type in your New Password

NOTE: Password should be at least 8 characters long with both capital and small letters. Make sure to include number(s) or special characters (e.g. @) on your password to make it more secure.
Re-type to Confirm New Password

Click on Save to save the settings you made

NOTE: Remember your new password; logout of your account and try logging in using your new password.
RELATED LINKS (29 RESULTS): FAQ - Virtual PBX
REMINDER: You can also download the attached PDF version of this tutorial.
---