How do I configure multiple lines in NCH Express Talk?
Posted by , Last modified by on 02 August 2013 10:44 AM
You can configure multiple lines in NCH Express Talk by doing the following:
Open NCH Express Talk and click on Options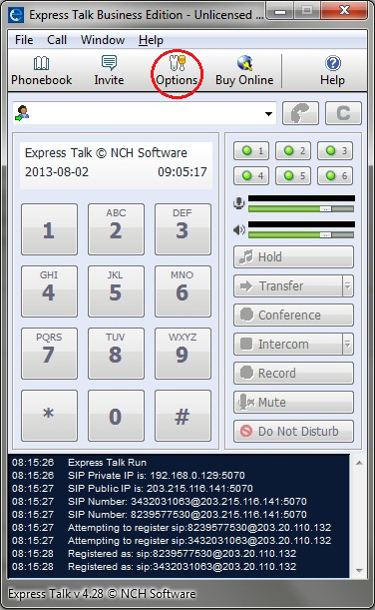 In Options; click on Lines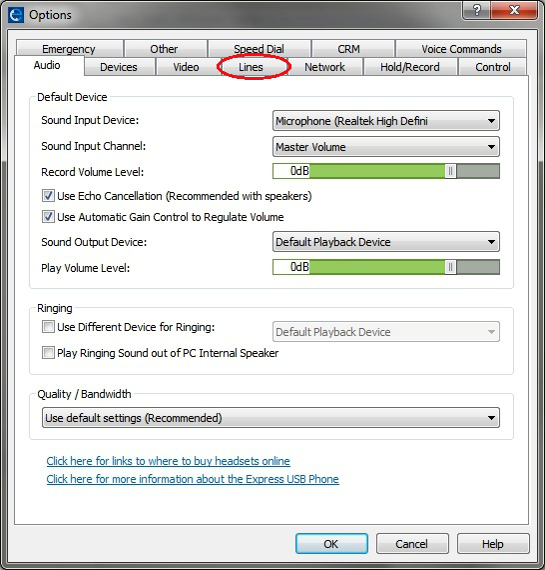 On Settings for Line; click the drop down menu and choose Line 2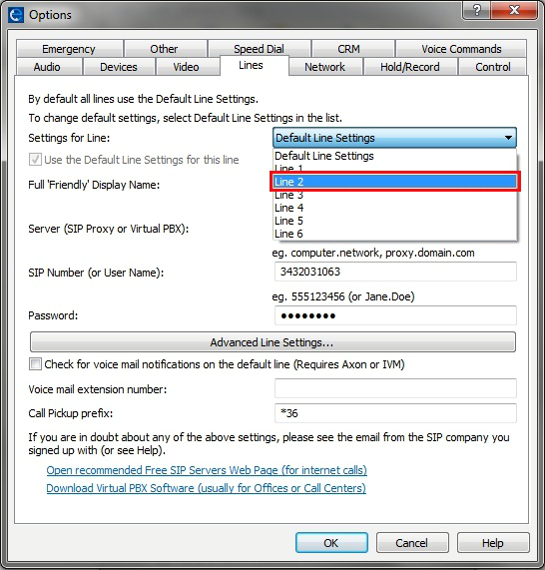 NOTE: You can configure up to 6 lines with NCH Express Talk; Line 1 uses Default Line Settings (your primary number or extension) while Line 2, 3, 4, 5 and 6 uses your additional numbers or extensions.
Untick or disable Use the Default Line Settings for this line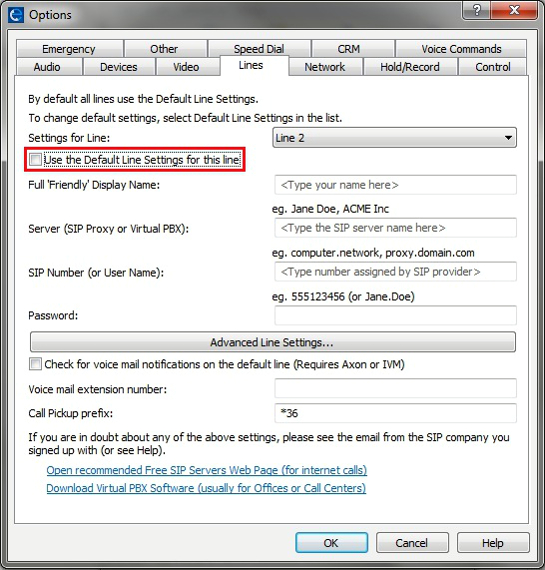 Put in the extension's Display Name (e.g. Craig Saunders)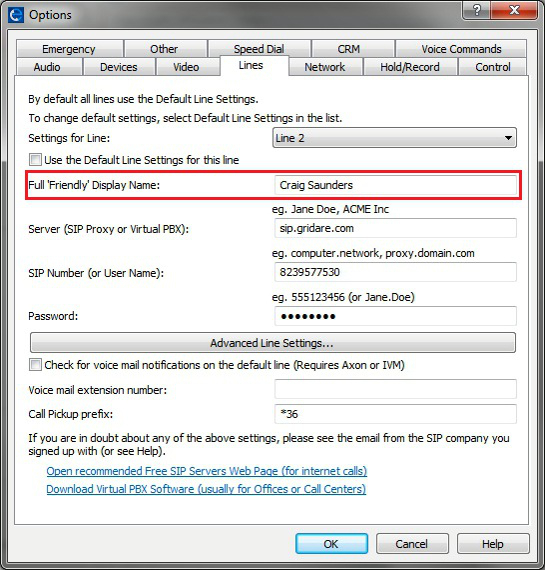 On Server; you can use sip.gridare.com or sip.gridare.com:5062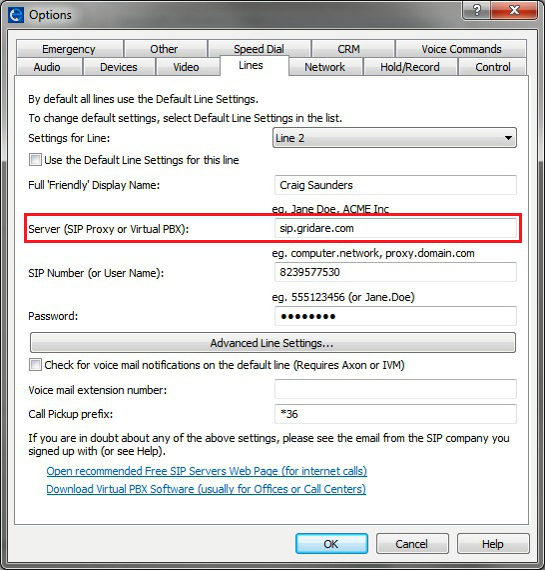 Put in the extension's SIP Number or Username (e.g. 6677889900) and Password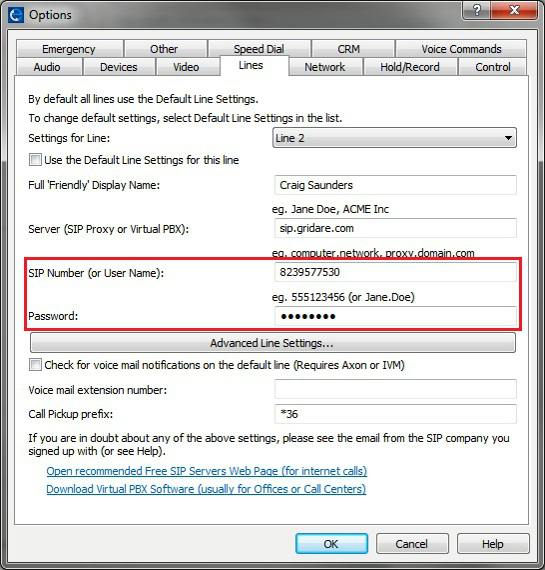 Press OK to save the settings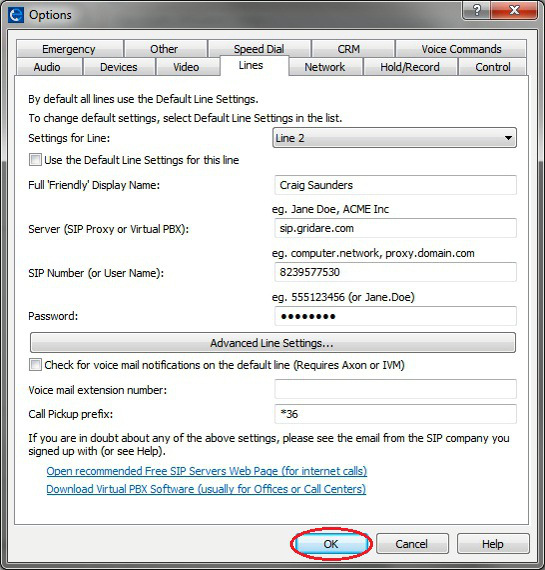 Once you see that your newly added line is Registered at the bottom it means that your configuration is successful (e.g. Registered as: sip:8239577530@203.20.110.132)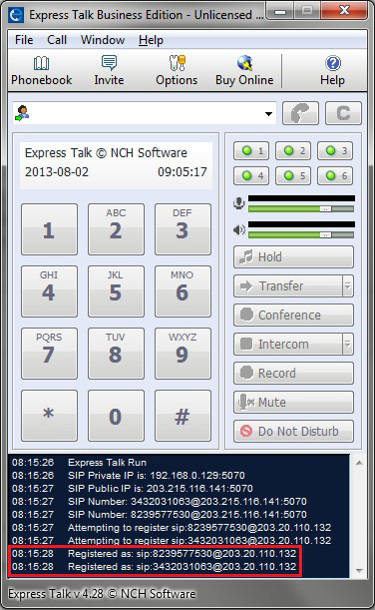 NOTE: If you need to configure additional numbers or extensions on Line 3, 4, 5 and 6; just repeat the process above.
RELATED LINKS (6 RESULTS): FAQ - Soft Phones
REMINDER: You can also download the attached PDF version of this tutorial.
---