Yealink T28P Information and Manuals
Posted by , Last modified by on 11 September 2013 06:35 PM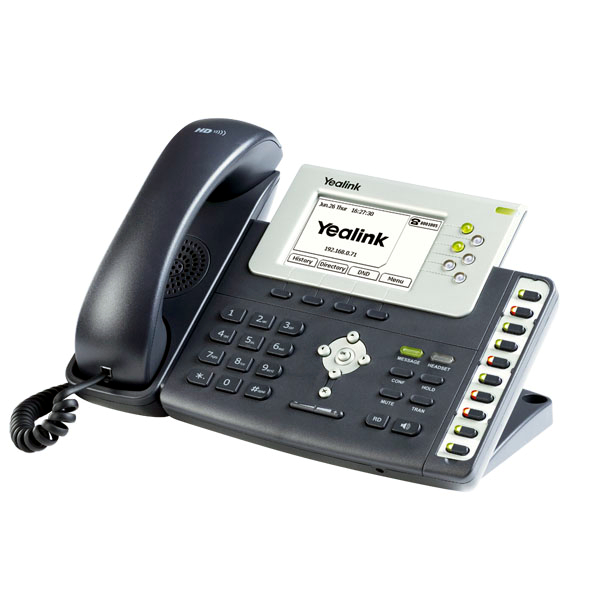 T28P Features:
TI TITAN chipset and TI voice engine
320x160 graphic LCD with 4-level grayscales
6 VoIP accounts, Broadsoft /Avaya/Asterisk validated
HD Voice: HD Codec, HD Handset, HD Speaker
48 keys including 16 programmable keys
BLF/BLA, SMS, Voicemail, Intercom
Localized language, XML phonebook
FTP/TFTP/HTTP, PnP Auto-provision
SRTP/HTTPS/TLS, VLAN, QoS
PoE, Headset, 2xRJ45, Expansion module

Recommended and Tested Firmware: 2.70.0.130.rom
FYI: The purpose of this article is to provide you with more information about Yealink T28P. Please do not attempt to download the firmware and use it to upgrade or re-flash the firmware of your phone without proper authorization from support because we will not be liable for any damages that may occur because of that. The downloadable firmware from this article is strictly for troubleshooting purposes only.
RELATED LINKS (11 RESULTS): Support
---